BIOGRAPHY

Since the season 2013/14 Fritz Steinbacher is a member of the Dortmund Theatre ensemble, where he succeeds in such roles as Heinrich in "Tannhäuser", as Armand Brissard in "Der Graf von Luxemburg", as Remendado in "Carmen", as Pedrillo in "Die Entführung aus dem Serail", as Petrus in "Jesus Christ Superstar" als Bobby in "Roxy und ihr Wunderteam", as Valszacchi in "Der Rosenkavalier", as first crook in "Kiss me, Kate", as Bob Boles in "Peter Grimes", as witch in "Hänsel und Gretel", as Monostatos/1st harnished man (Die Zauberflöte) and as Kapitän Stone (Die Blume von Hawaii), just to name a few.

From 2008 to 2013 he was a soloist member at the Münster Theatre where he portrayed more than 30 roles including Eisenstein in "Die Fledermaus", Bob Boles in "Peter Grimes", Paris in "Die schöne Helena", Prince, Servant and Marquis in "Lulu", Gastone in "La Traviata", Eumete in "Il Ritorno di Ulisse", Gottesnarr in "Boris Godunow", Wanja in "Katja Kabanowa", Falsacappa in "Banditen", Erich Collin in "Comedian Harmonists" and many more. Guest engagements brought him to the Theatres of Lübeck, Hagen, Lüneburg and Regensburg.

"In recognition of his outstanding artistic performances in the season 2010/2011" he was awarded the "Volksbühnentaler " Prize by the Münster Theatre. In 2011 he was elected best young German singer by the theatre magazine "Pur"

Fritz Steinbacher studied Singing Pedagogy at the Mozarteum Salzburg with Norbert Prasser. At the Opera School of the Freiburg Music Conservatory and the Swiss Opera Studio of the Arts Academy Bern in Biel he completed his singing studies with opera singing.

As a member of the Vienna Arnold Schoenberg Choir he was able to gather valuable experiences as choir member and soloist at the Salzburg Festival, the Carnegie Hall in New York or the Vienna Music Assiciation under such conductors as Sylvain Cambreling, Thomas Guschlbauer, Erwin Ortner, Mauricio Pollini, Trevor Pinock, Ton Koopman, Kent Nagano and Sir Simon Rattle. In 2006/2007, while still studying, he became his first engagements in Biel as Tamino in Mozart's Magic Flute for Children entitled "Papageno plays the Magic Flute" and as Fiorello and Officer in Rossini's "Barbiere di Sevilla" or in 2007/2008 as Leonetto in Suppé's "Boccaccio" at the Biel/Solothurn Theatre.

Apart from his operatic engagements Fritz Steinbacher has always been a very much sought-after concert solist singer. His repertoire includes several Bach Cantatas and Masses, the Christmas Oratoria, the Passions of Saint John and Saint Marcus, the Oratorio de Noël by Saint-Saens, Händel's Messias, Haydn's Creation, Mozart's Requiem etc. He sang The Passion of Saint John at the Styriarte in Graz and with the Nothern-Western Phirlharmonic Orchestra. He was tenor soloist at the International Baroque Festival "Feste Musicali per San Rocco" in Venice, at the "XII Festival Internazionale MUSICA SACRA" in Pordenone, Trieste and Udine, in Mozart's Requiem at the Freiburg Cathedral, in Händel's Messias, in Bach's Christmas Oratorium in the Münster Cathedral and in Haydn's Creation..
REVIEWS
Theater Dortmund – Gräfin Maritza – BARON ZSUPÁN
Fritz Steinbacher and Morgan Moody were Barone Kolomán Zsupán and Prince Moritz Dragomir Populescu. The comically designed parts were in good hands with the tenor Steinbacher and the bass-baritone Moody. Steinbacher's masterly Hungarian dialect – of course in a most pleasant operetta way, a little exaggerated, was well received by the audience
Opernmagazin
opernmagazin.de
Staatstheater Braunschweig - Dog Days - ELLIOT
The tenors Matthew Peña and Fritz Steinbacher give a strident and convincing portrayal of the sons.
Klassikinfo
klassikinfo.de
Opernhaus Dortmund – Die Entführung aus dem Serail – PEDRILLO
The often so called "mean couple" Pedrillo/Blonde earned the most laurels. Above all Fritz Steinbacher, who is just a fabulous singer/actor: cool and lively in his movements, refreshing with his youthful, daring singing..
NMZ
nmz.de
As in the production of the former artistic director Jens-Daniel Herzog six years ago, Fritz Sterinbacher portrays once again the part of Pedrillo and scores with his flexible tenor voice.
Online Musik Magazin
omm.de
Opernhaus Dortmund – Die Zauberflöte – MONOSTATOS
Remarkable Fritz Steinbacher's nuanced Monostatos (dressed in black leather, first with panther mask), who beautifully portrays the figure's ambivalence, both vocally and scenically.
Online Musik Magazin
nmz.de
FRITZ STEINBACHER is a Monostatos of clear diction,...
Online Merker
onlinemerker.com
Also dressed in an unusual costume as Mickey Mouse Fritz Steinbacher didn't sing Monostatos as Buffo-part but with a beautiful tenor voice. In his aria "Alles fühlt der Liebe Freuden" he could perfectly keep up with the tempo of the incredibly fast playing orchestra.
Online Merker
onlinemerker.com
Opernhaus Dortmund – Der Graf von Luxemburg – ARMAND BRISSARD
With Fritz Steinbacher as Armand Brissard and Mirella Hagen as Juliette Vermont the buffo-couple is also perfectly casted. In the dance interludes, they literally upstage the rest of the dance ensemble. Vocally, Fritz Steinbacher convinces with his powerful tenor voice...
Online Musik Magazin
nmz.de
Opernhaus Dortmund – Roxy und ihr Wunderteam - BOBBY
The permanently abandoned broom "Bobby" was portrayed with great determination by Fritz Steinbacher . He obviously enjoyed singing and portraying the role of the slightly jerky Bobby, which was well received by the audience.
Opernmagazin
opernmagazin.de
Opernhaus Dortmund -Das Land des Lächelns - GUSTL
Fritz Steinbacher sings the Vienese charmer and indulges in a duet battle with Anna Sohn as the coquettish princess.
OpernLoderer
opernloderer.blogspot.com
Stadttheater Münster – Banditen – FALSACAPPA
Musically, Fritz Steinbacher with his beautiful, securely guided tenor voice is particularly worth mentioning.
WA
wa.de
Falsacappa, lively interpreted by Fritz Steinbacher with his lyrically light, clear tenor voice without ever losing the musical irony of this role…
Online Musik Magazin
omm.de
ON STAGE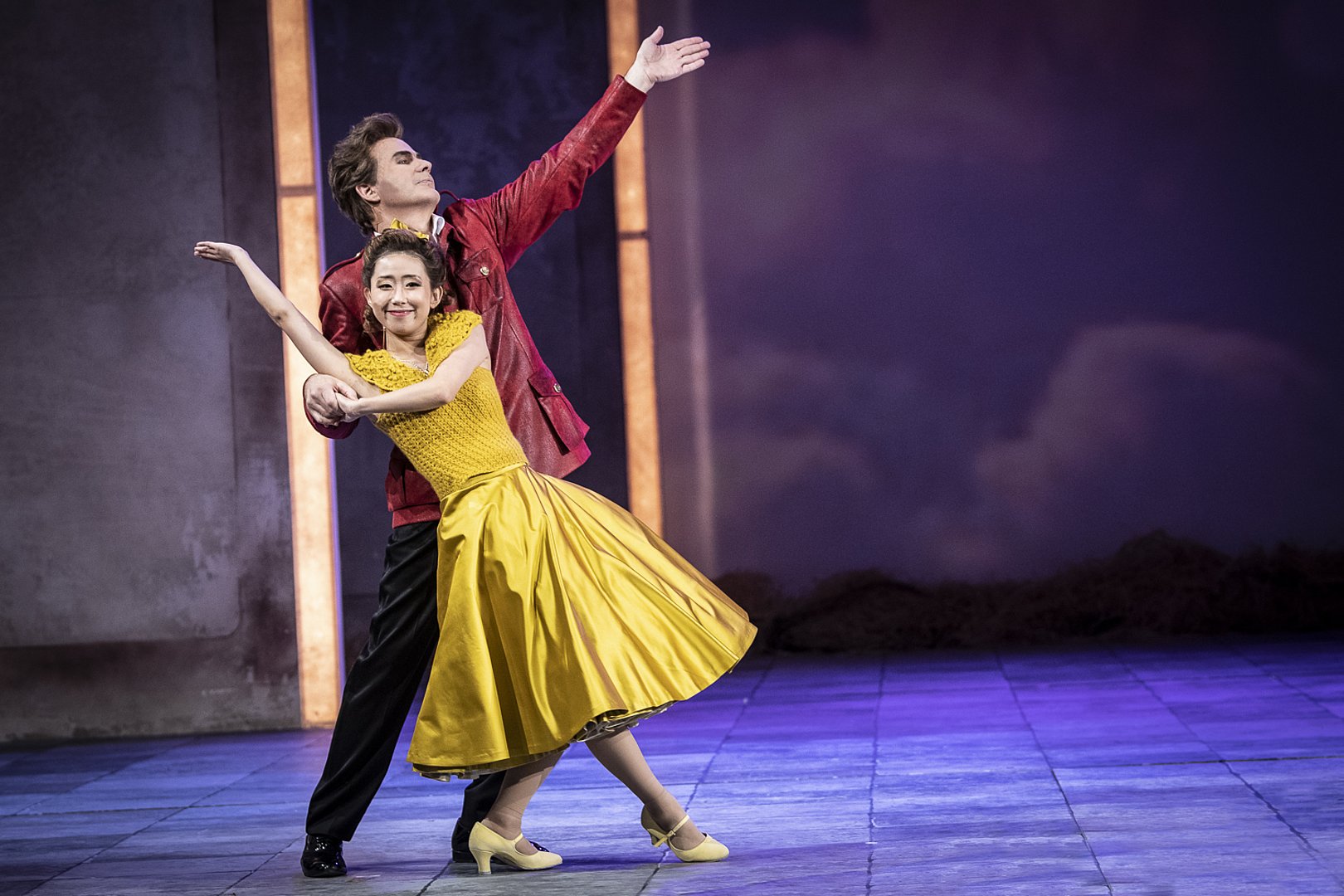 Theater Dortmund – Gräfin Maritza – Baron Zsupán
Photo: Anke Sundermeier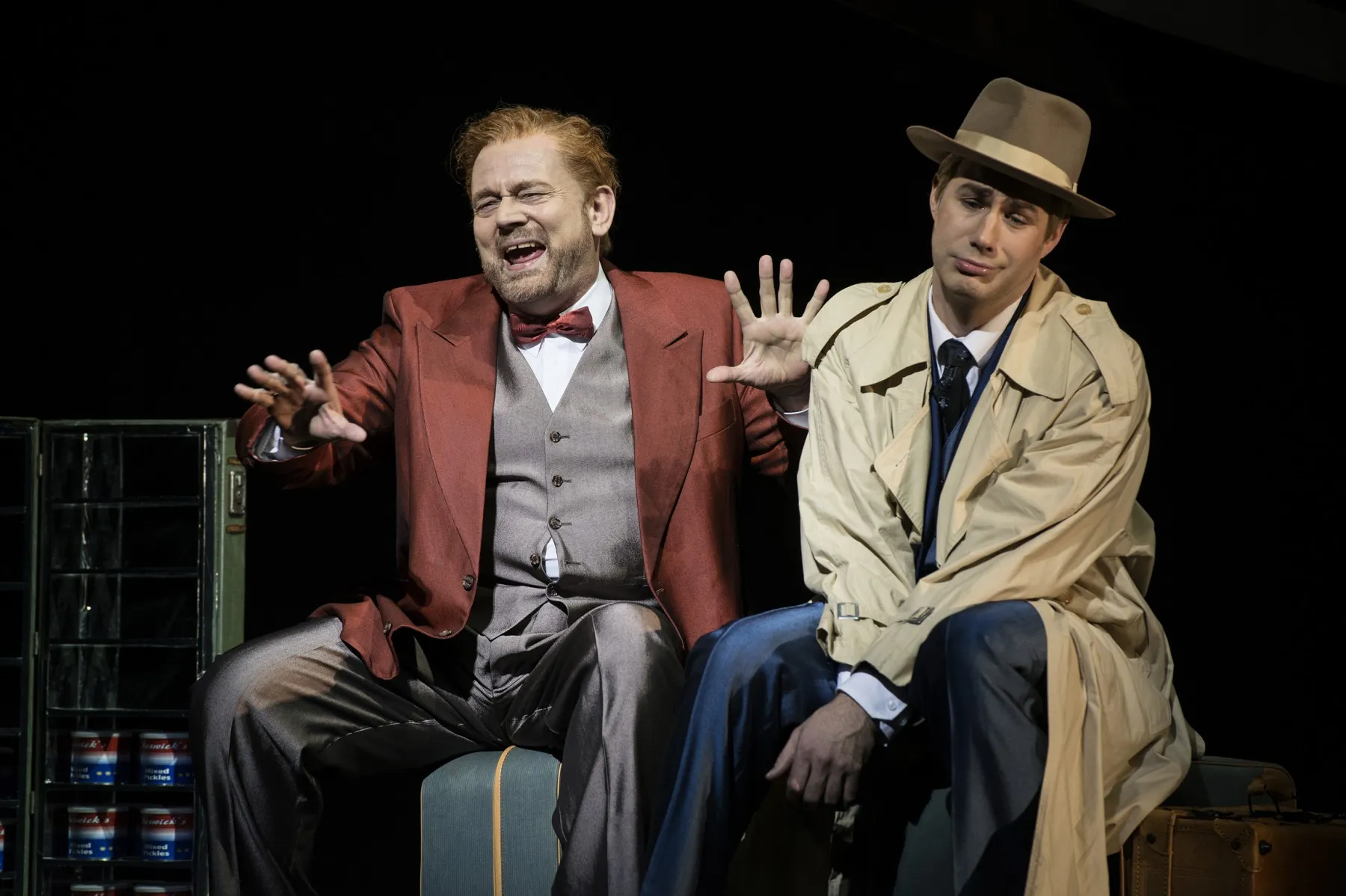 Opernhaus Dortmund – Kiss me Kate - BOBBY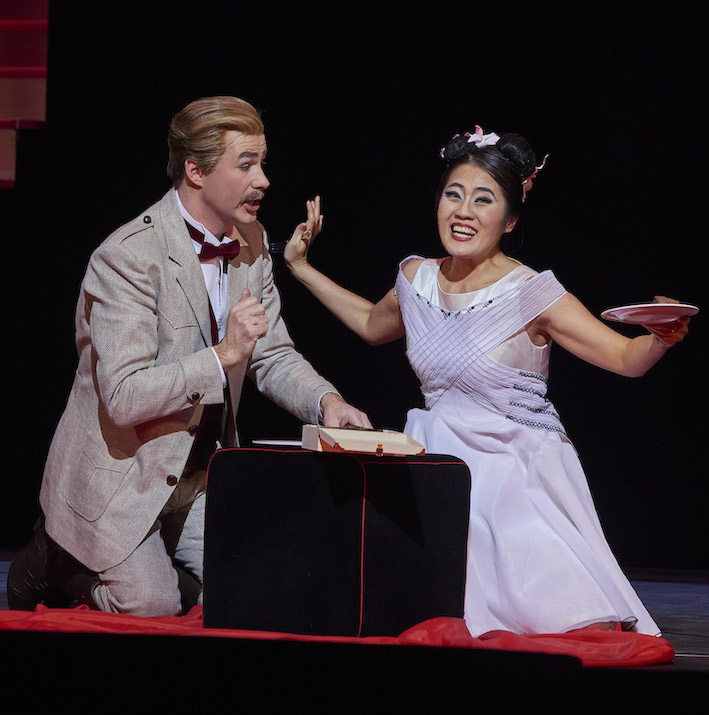 Opernhaus Dortmund -Das Land des Lächelns - GUSTL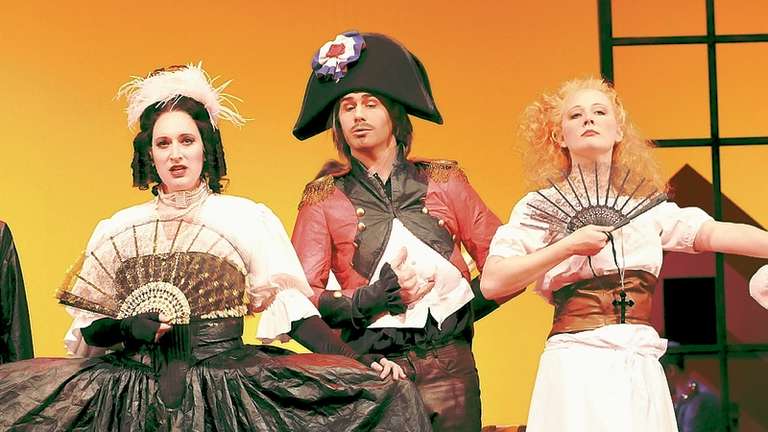 Stadttheater Münster – Banditen – FALSACAPPA