BIOGRAPHY

The young mezzo soprano Marie Seidler as Fatime Never missed an opportunity to shine vocally...
(Giessener Allgemeine, www.giessener-allgemeine.de)

the German newspaper wrote on her debut as FATIME in Weber's 'Oberon' under the musical direction of Maestro Michael Hofstetter –a production, that will shortly be released on CD at the label Oehms Classics.
In the season 2019/20 she portrays FJODOR in 'Boris Godunov' at the Mainz State Theatre and returns as CHERUBINO to the Giessen Theatre.
Here, she was a member of the ensemble from 2016 to 2019 and could be seen in such roles as CHERUBINO, DORABELLA, DRYADE, OLGA, ANNIO, FLORA and as BOSTANA in Cornelius' 'Der Barbier von Bagdad' and the GOOSE GIRL in Humperdinck's 'Königskinder'.

At the Frankfurt Opera she made her acclaimed debut as CARMEN in a version for children and at the Frankfurt University of Music and Performing Arts, she debuted as CIESCA in 'Gianni Schicchi'. In Wagner's 'Die Meistersinger von Nürnberg' at the Mainz State Theatre she sang an apprentice. In summer 2019 Marie Seidler makes her debut at the Innsbruck Festival of Old Music with the title part in Haendel's OTTONE, re di Germania.

In summer 2015 Marie Seidler completed her singing studies in Frankfurt am Main with Hedwig Fassbender. She absolved master classes with Malcolm Martineau, Brigitte Fassbaender, Julius Drake, Helmut Deutsch, Angelika Kirchschlager, Christoph Prégardien and Ingeborg Danz. She was a finalist in the Emmerich SmolaContest, scholarshipholder of the Heidelberg Spring, and of the Richard-Wagner-Assocciation Heidelberg. She also was awarded the Trude-Eipperle-Rieger Prize.

Marie Seidler made her opera debut in 2012 at the Aachen Theatre in the title role of Maurice Ravel's L'ENFANT ET LES SORTILÈGES. She gave concerts in Oxford and at the Haendel Festival in London, where she participated at Lady Solti's on the occasion of Sir George Solti's 100 anniversary. Other Liederabende took her to the Schubertìada in Barcelona, the international Hugo-Wolf-Akademy Stuttgart and the German embassies in Paris and in Warsaw.
REVIEWS
Stadttheater Giessen –Le Nozze di Figaro– CHERUBINO
But the vocal star oft he eveningg was Marie Seidler, who sings a passionate Cherubino with her fresh mezzo soprano voice.
Der Opernfreund
www.deropernfreund.de
Stadttheater Giessen – Alp Arslan – MUTTER
Also the smaller parts were perfectly performed. Especially Marie Seidler as Mother.
Giessener Anzeiger
www.giessener-anzeiger.de
Also the young mezzo soprano and Alp's Mother, Marie Seidler, presents a sonorous vocal range of two and a half octaves with tremendous depth...
Der Opernfreund
www.deropernfreund.de
Marie Seidler as his Mother Bent Yaghisiyan declares with a crystal-clear timbre and subtle emphasis, why she was incapable of loving him or his father.
Frankfurter Rundschau
www.fr.de
Stadttheater Giessen – Der Barbier von Bagdad – BOSTANA
…like Marie Seidler as Bostanawith her warm mezzo voice.
OMM
www.omm.de
Stadttheater Giessen –Ein Herbstmanöver – TREZKA
The probabely most beautiful voice of all belongs to MARIE SEIDLER, who with mezzo timbre and an attractive stage appearance grant the general's daughter Trezka some interesting aspects.
Online Merker
www.onlinemerker.de
ON STAGE
Stadttheater Giessen – Cosi fan tutte – DORABELLA
Photo: Rolf K. Wegst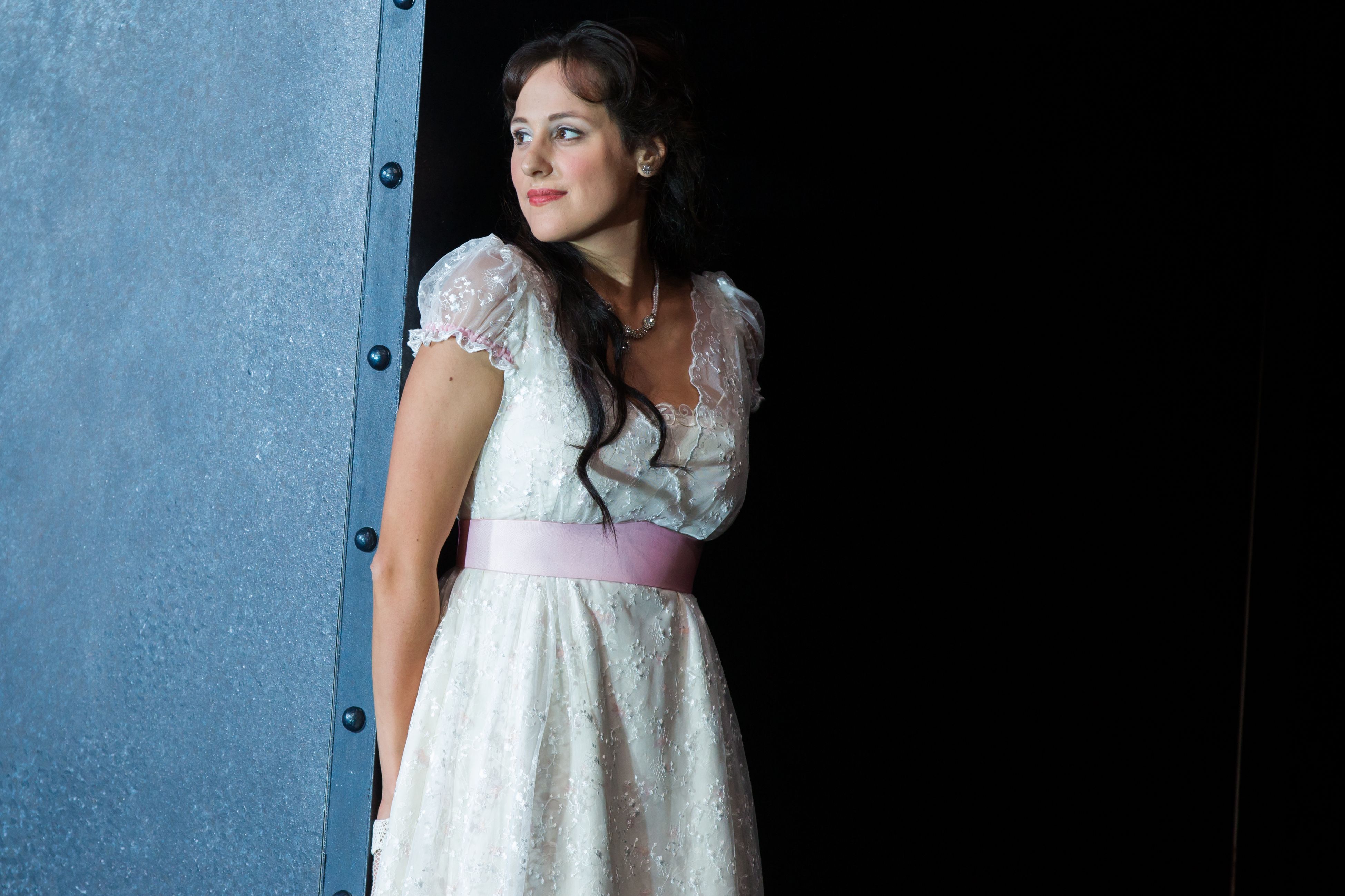 Stadttheater Giessen – Ein Herbstmanöver – TRESZKA
Photo: Rolf K. Wegst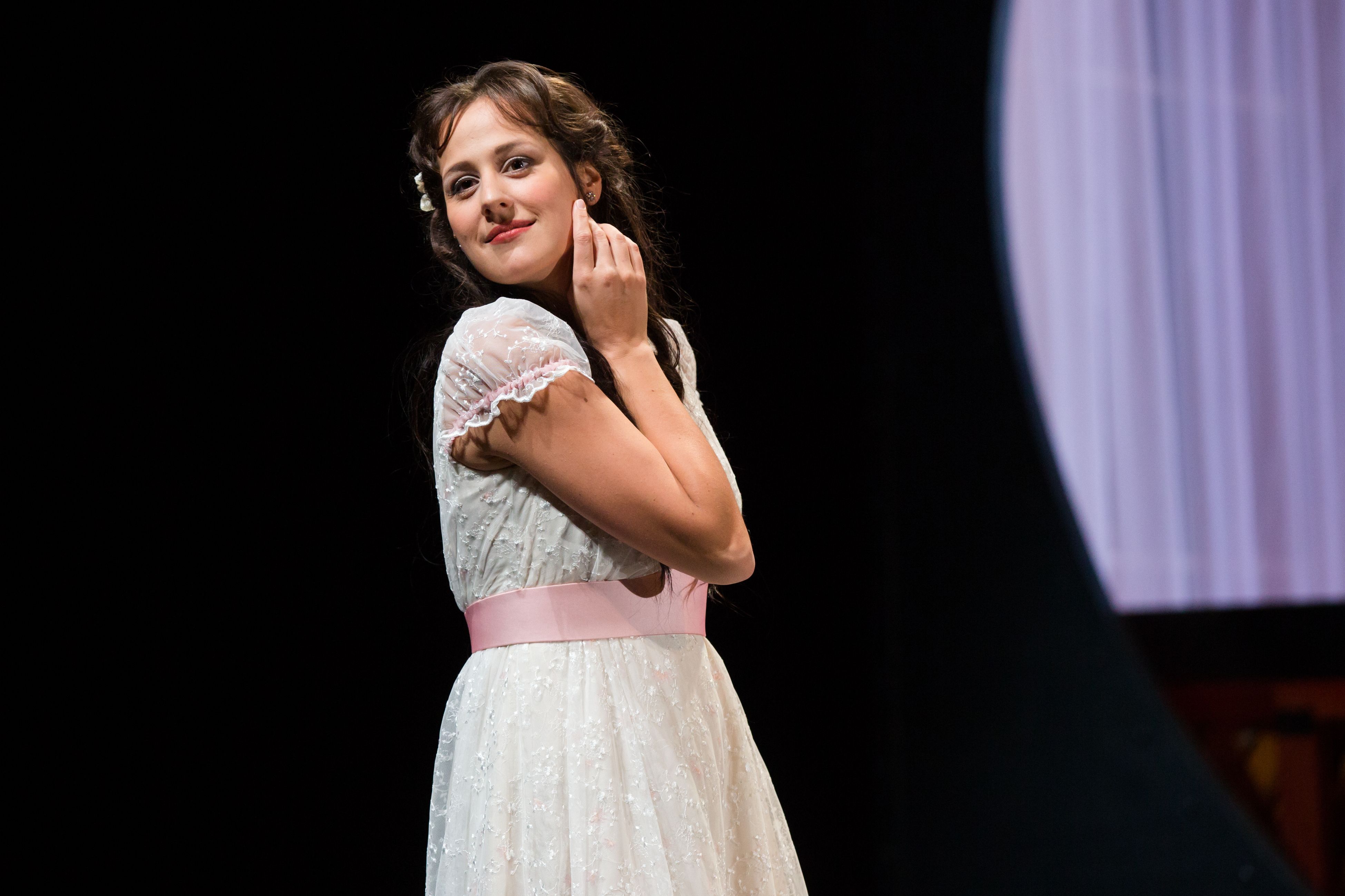 Stadttheater Giessen – Ein Herbstmanöver – TRESZKA
Photo: Rolf K. Wegst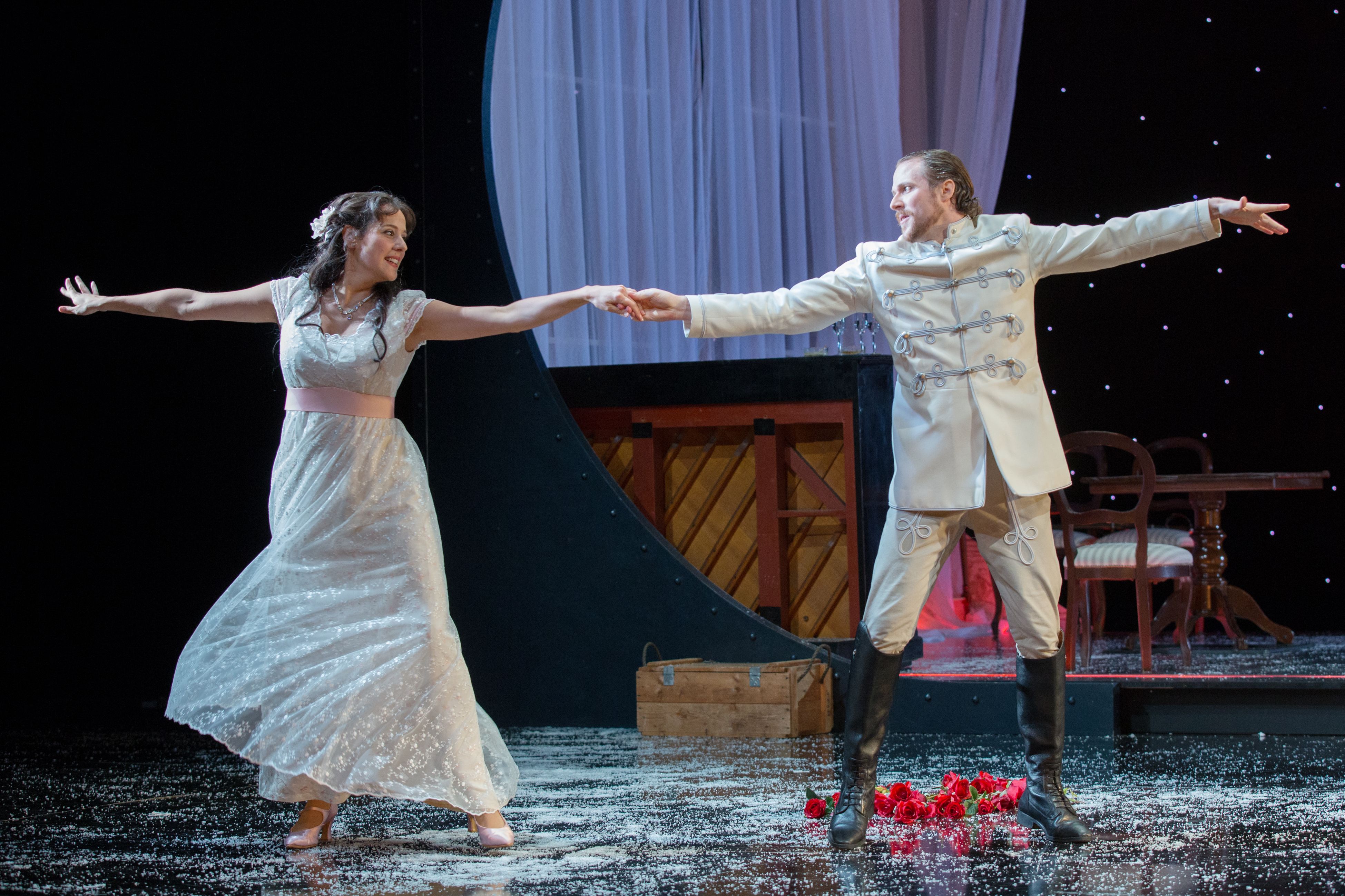 Stadttheater Giessen – Ein Herbstmanöver – TRESZKA
Photo: Rolf K. Wegst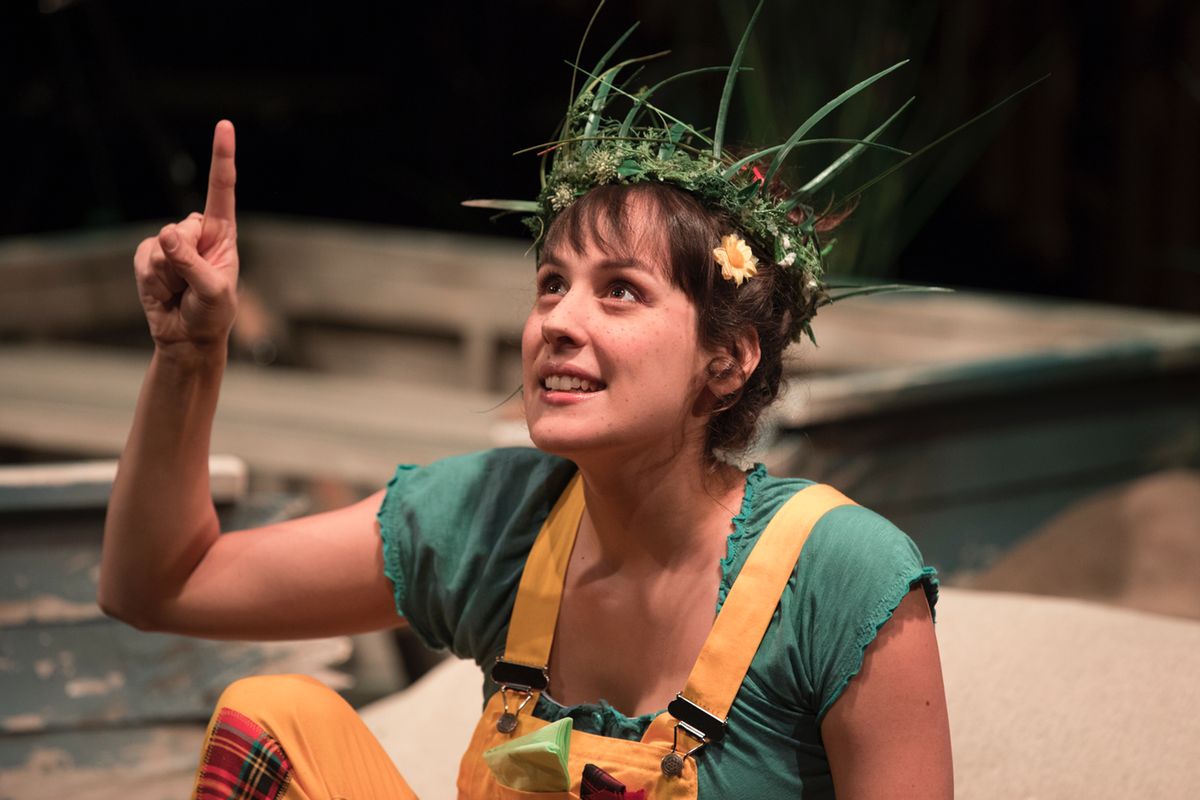 Stadttheater Giessen – BABBEL
Photo: Rolf K. Wegst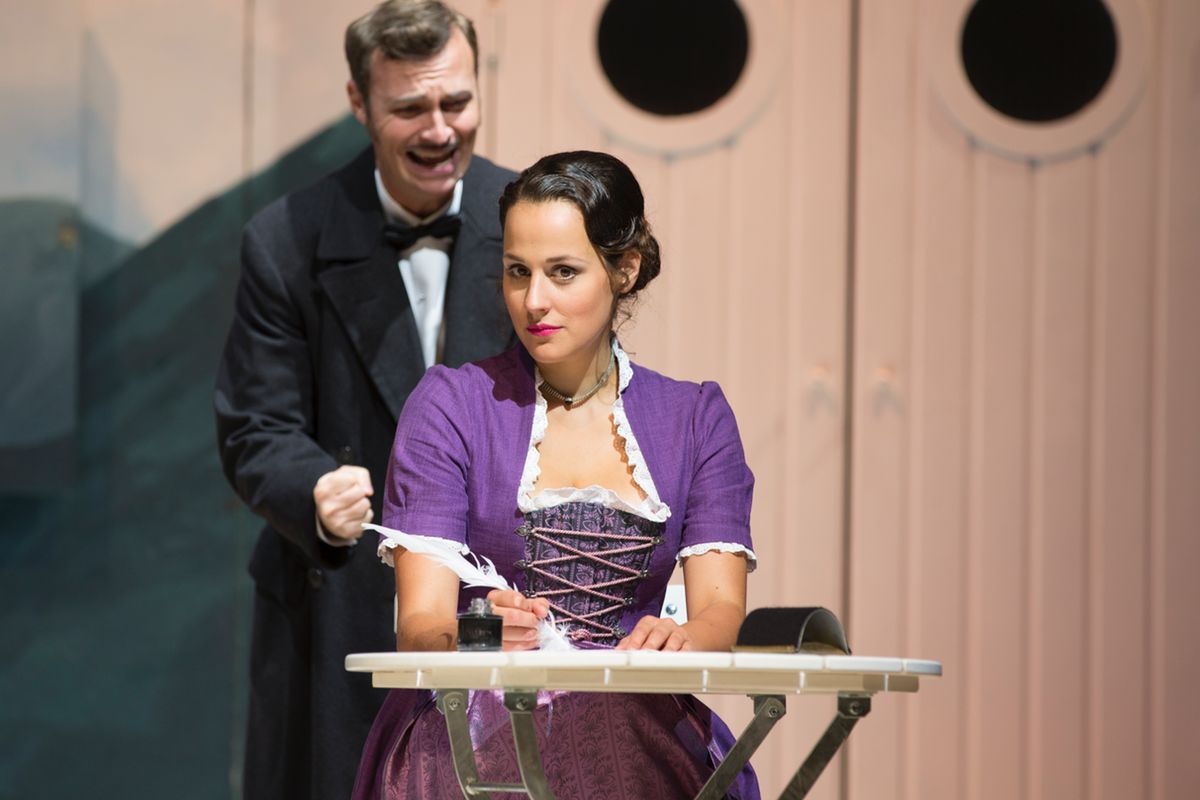 Stadttheater Giessen – Im weisen Rössel – JOSEPHA VOGLHUBER
Photo: Rolf K. Wegst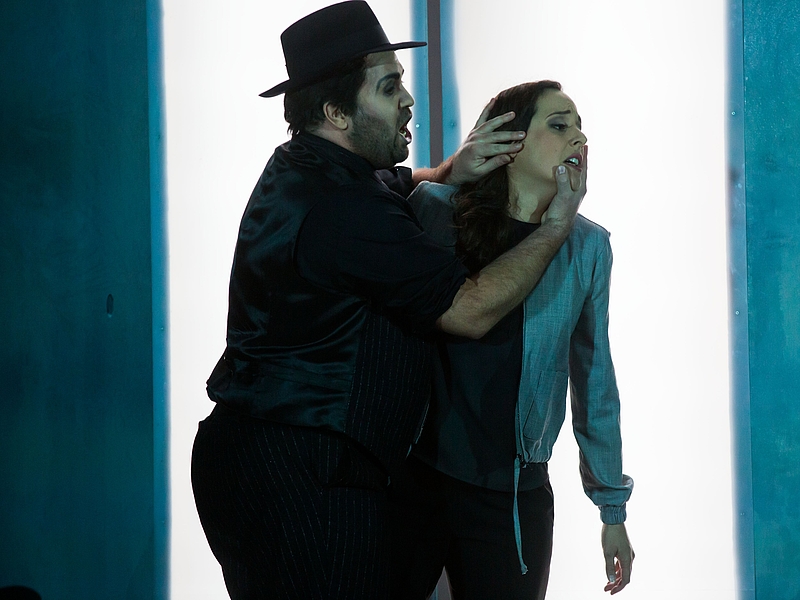 Stadttheater Giessen – La Ressurezzione – CLEOFE
Photo: Rolf K. Wegst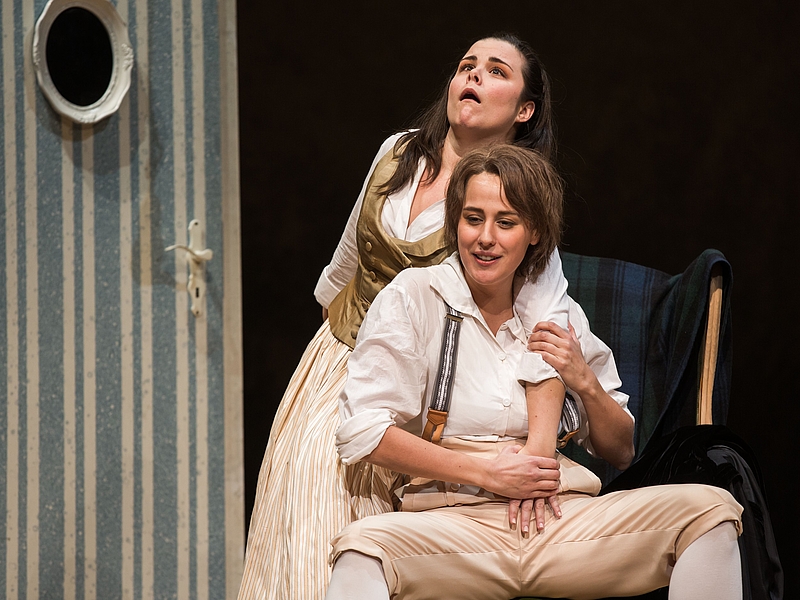 Stadttheater Giessen Le Nozze di Figaro – CHERUBINO
Photo: Rolf K. Wegst