BIOGRAPHY

In 2018 the Austrian Tenor made his debut at the Salzburg Festival as 1. JEW in 'Salome' and was re-engaged for2019. Besides, he performed DER STUDENT/DER DIREKTOR-STELLVERTRETER in 'Der Prozess'. In 2021 he makes his debut as the 1st JEW at the Teatro alla Scala di Milano. Here, he also is the 1st tenor in 'Die sieben Todsünden' and CHARLY in a musical of Kurt Weill's 'Mahagonny'. Both productions are streamed. In 2023 Matthäus Schmidlechner debutes as MIME in the Ring at the Vienna State Opera.

Matthäus Schmidlechner is a member of the Linz Music Theatre soloist ensemble. Here, he impresses the audience in numerous distinctive, huge roles as an expressive and versatile singer-actor. He succeeded here in such roles as the WITCH in 'Hänsel und Gretel', ADAM in 'Der Vogelhändler', EISENSTEIN in 'Die Fledermaus', VALZACCHI in 'Der Rosenkavalier', MONSTATOS in 'Die Zauberflöte', PEDRILLO in 'Die Entführung aus dem Serail', BARDOLPHO in 'Falstaff', DANCAIRO in 'Carmen', DAVID in 'Die Meistersinger', just to name a few.
Moreover, he impresses as the title hero in three huge, stylistically extremely different Baroque Music Theatre works and pieces of the recent past and the present: in Rameus' 'Platée', Britten's 'Albert Herring' and at the world premiere of Balduin Sulzer's ' Kaspar H'.
He enjoyed a remarkable success as MIME in 'Das Rheingold' and 'Siegfried' in Eric Laufenberg's Ring production, which he also portrayed at the International Wiesbaden May Festival.

The versatile artist works with such renowned conductors and directors as Zubin Mehta, Franz Welser-Möst, Dennis Russel Davies, Riccardo Chailly, Marcus Poschner, Olivier Tambosi, Romeo Castellucci, Uwe Eric Laufenberg, Damiano Michieletto…

Matthäus Schmidlechner studied at the Anton Bruckner Private University in Linz. Within the framework of several master classes and workshops he got the opportunity to work with KS Michael Schade, Felicity Lott, Barbara Bonney, Gerhard Kahry or KS Helmut Berger Tuna. In the final concert of the branch of study 'Lied and Oratorio' he sang Ernst Krenek 's Lied cycle "Reisebuch aus den Österreichischen Alpen".

This was followed by engagements in Bad Hall (Belfiore in Mozart's "La finta Giardiniera"), Berlin ("Kronprinz Friedrich" from Siegfried Matthus), Vienna (Vienna Operetta Summer, Music Theatre Schönbrunn) and at the Klosterneuburg Opera. On the occasion of the Ernst Krenek Days 2007 in Linz, the tenor sang the role of Cleon in Ernst Krenek 's chamber opera "Tarquin" in the Linz Chamber Plays.
Further engagements brought him to the Theatre in the Culture Factory Helfenberg as Nanki-Poo in Gilbert/Sullivan's operetta 'The Mikado'. He sang in Franz Hummel's world premiere of the opera 'Fouché' at the Posthof Linz on the occasion of Linz 09 (European Cultural Capital).

At the 7th Kawaminami Mozart Festival in Japan, he performed Schubert's "A Winter's Journey", Haydn's "Creation" and a opera and operetta programme. Besides, his repertoire includes Bach's , Sebastiani's and Schütz's Matthew Passions, the Haydn Oratorias "The Creation" and "The Four Seasons", Händel's "Messiah", "Elias" by Felix Mendelssohn and Anton Bruckner 's "Te Deum".


KRITIKEN
Neues Musiktheater Linz – Der Ring – MIME
Matthäus Schmidlechner proved to be a first-class , absolutely festival-mature Mime. With a Mime-typical, baritonally coloured and secure character tenorvoice, he presented a fairly intelligent portray of the role. Who ever is searching for a "Ring" cast in the major opera houses, should keep him in mind!
Klaus Billand, Der Neue Merker
Clearly on the credit side: classily comprehensive, expressive and sly: the Mime of Matthäus Schmidlechner, sung with a precise character tenor voice.
Helmut Christian Mayer, opernnetz.de
ON STAGE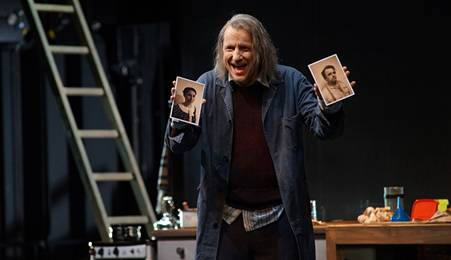 Neues Musiktheater Linz – Der Ring – MIME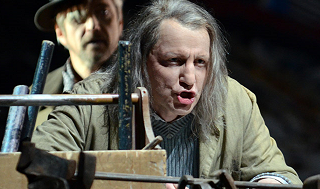 Neues Musiktheater Linz – Der Ring – MIME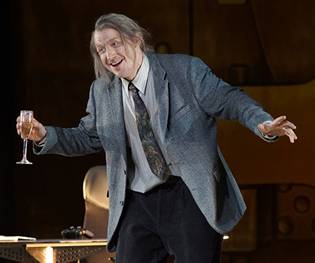 Neues Musiktheater Linz – Der Ring – MIME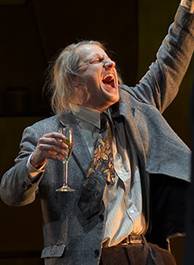 Neues Musiktheater Linz – Der Ring – MIME