BIOGRAPHY

In 2016 Katharina Melnikova enjoyed great succes as ADELE in 'Die Fledermaus' at the Teatro Verdi Trieste under the musical direction of Maestro Gianluigi Gelmetti. As a result, she was immediately re-engaged as the QUEEN OF THE NIGHT in 'Die Zauberflöte' 2017. Last season she portrayed DESPINA under the musical direction of Micjael Hofstetter at the German Opera Berlin. This season, she made her debut at the Musikverein für Steiermark in the title role of Franz von Suppé's opera 'Die schöne GALATHÉE' and as PRINCESS FEDORA in Kálmán's operetta 'Die Zirkusprinzessin'on the occasion of the Coburg Summer Operetta.

Katharina started her musical formation as a violinist and graduated at the Music Conservatory of Molodechno. She began her singing studies in Minsk and completed them at the University of Arts in Graz (Austria) with Johanna Borowska-Isser. In 2014 she was a participant in the Rossini Academy of the Festival of Aix-en-Provence, where she was elected als « Lauréat HSBC de l'Académie du Festival d'Aix ». Before, she already obtained twice a Scholarship for the participation at the AIMS (American Institute of Musical Studies, where she sang numerous concerts and collaborated with Chantal Mathias, Gabriele Lechner, Michèle Crider, Ellen Rissinger and the conductor Edoardo Müller, Marius Stieghorst and Gerrit Prießnitz, with whom she took masterclasses. In 2012 she was introduced by KS Michael Schade to the Musikverein für Steiermark as 'young singing talent' for the Talentrank AMABILEfounded by Dr. Michale Nemeth.

Highlights in Melnikova's busy concert schedule include the collaboration with the Philharmonic Orchestra Graz under the musical diretion of Theodor Guschlbauer, with the Con Fuoco Chamber Orchestra and the Bochum Symphonic Orchestra. In 2016 the artist performed a Rossini Concert programme at the Festival in Aix-en Provence. In summer 2017 she sang the FAIRY in 'Cendrillon' at the Freiburg Theatre.

In spring 2018 Katharina Melnikova was the FIRST FLOWER GIRL at the Opéra Bastille in Paris.
REVIEWS
Theater Freiburg – Cendrillon - FAIRY
Gentle, dandling sounds everywhere and a few will-o'-the wisps, as the fairy, who straightens everything, starts her sweet twittering. Katharina Melnikova does so with a masterly perfection.
Badische Zeitung
www.badische-zeitung.de
Sommerarena Baden – Die Fledermaus – ADELE
Chilly coquettish and with strong Heights, Katharina Melnikova sings Adele.
Kronenzeitung – Stefan Musil
Vocally everyone was convining. Above all the parlour maid Adele (Katharina Melnikova) surprises with amazing heights, which make us almost fear the glass roof will burst. …
Badener Zeitung
www.badenerzeitung.de
Katharina Melnikova as Adele sang very impactfull. Her peaks were extremely secure and precise. Tthe mischievous side of the role also got its due.
Online Merker
www.onlinemerker.com
ON STAGE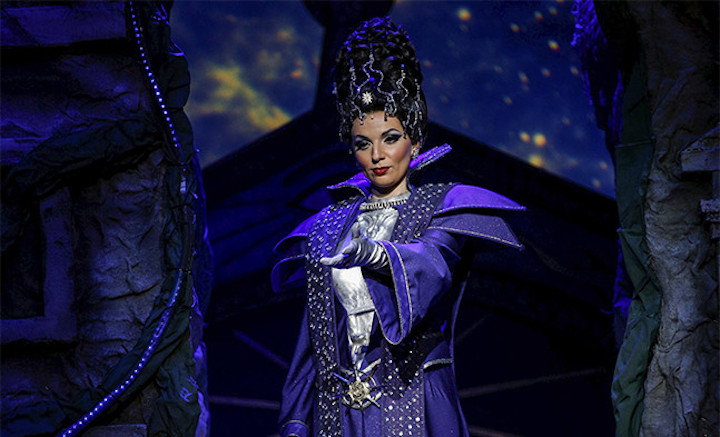 Stadttheater Baden - Die Zauberflöte – KÖNIGIN DER NACHT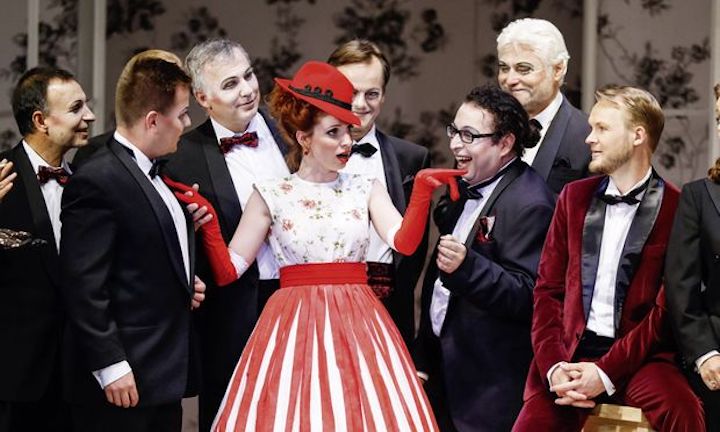 Sommerarena Baden – Die Fledermaus – ADELE