BIOGRAPHY

Since 2016 the young baritone has been a member of the Mannheim National Theater ensemble. He started his career here at the opera studio. Meanwhile, he can be seen here in such roles as FIGARO in Il barbiere di Siviglia, GUGLIELMO in 'Cosi fan tutte', SID in 'Albert Herring', SILVIO in' I Pagliacci', MALATESTA in 'Don Pasquale', BELCORE in 'L'elisire d'amore', in the title part of EUGEN ONEGIN, or MELOT in 'Tristan und Isolde'.

As MELOT he also made his debut at the Wiesbaden State Theater in the season 21/22.

Born in Russia, Ilya was raised in Bolivia. Already at a very young age, he learned several instruments such as the piano, the violin and the guitar. In 2008 he returned to his native country Russia and started to take acting lessons. Soon, he got first engagements as an actor. Simultaneously to studying acting, he started to study singing at the Russian University for Theatre Art. In 2015 he successfully completed his singing studies in Moscow.

Ilya Lapich is a Prize Winner of the Schloss Rheinsberg Chamber Opera in 2015 and 2016. In 2015 he was invited to an Opera Academy in Monaco.

This was followed by engagements as COUNT ROBINSON in Cimarosa's 'Il matrimonio Segreto' at the Stanislavsky and Neirovich-Danchenko Moscow Music Theater, as MISTER X in Kalman's 'Die Zirkusprinzessin' at the Daugavpils National Opera in Latvia, GERMANO in Rossini's 'La Scala di Seta' at the Beethoven Campus Bonn in the Auditorium of the Bonn University.

In 2019 Ilya Lapich made his spectacular debut at the Gut Immling Festival in the part of LEPORELLO in 'Don Giovanni' and in 2021 he debuted as ESCAMILLO at the Wernigeröder Schloss Festival.
REVIEWS
Nationaltheater Mannheim – Der Barbier von Sevilla - FIGARO
Ilya Lapich […] is a brilliantly flexible baritone, whose coloraturas do not rank at all behind the tenor Juraj Hollý as Almaviva.
Frankfurter Rundschau
www.fr.de
Nationaltheater Mannheim – Tristan und Isolde – MELOT
Excellent the performances of Ilya Lapich (Melot), ....
IOCO
www.ioco.de
Nationaltheater Mannheim – Albert Herring – SID
Ilya Lapich with a perfectly focused baritone voice, ....
IOCO
www.ioco.de
Nationaltheater Mannheim - Pelleas und Melisande – GOLAUD
Ilya Lapich however , who is also a member of the opera studio, triumphally sounded out the character of Golaud with his darkly passionate baritone voice , which has an unusual resonance opulence in all registers. With a huge stage presence, he perfectly portrays a broken regent's son who, furious with bitterness, kills his half-brother and his mistress. With silent, melancholic tones, describing his desperation, he threatens to perish under the consequences of his crime.
Bachtrack
www.bachtrack.com
Chiemgau Festival Gut Immling – Don Giovanni – LEPORELLO
... and the rightly acclaimed Leporello of Ilya Lapich, a comedian concise to the point with a wonderful baritone voice.
BR Klassik
www.br-klassik.de
Ilya Lapich is a wonderful comedian and a singer with a well-timbred baritone voice.
BR Klassik
www.wordpress.ioco.de
ON STAGE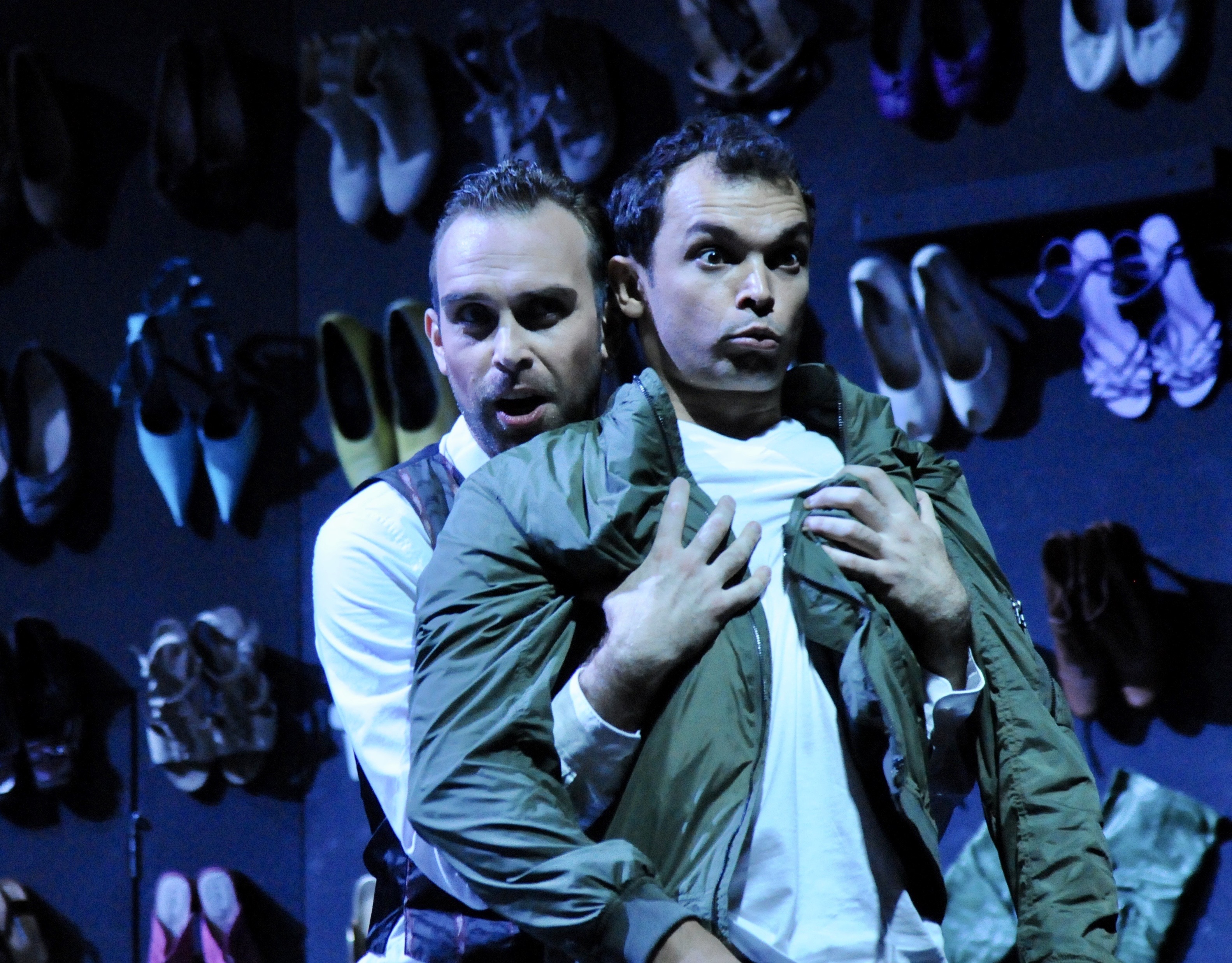 Chiemgau Festival Gut Immling – Don Giovanni – LEPORELLO
Photo: Verena von Kerssenbrock
Nationaltheater Mannheim – The Barber of Seville - FIGARO