Brad COOPER

Jugendlicher Heldentenor
BIOGRAPHY

In 2003 Brad Cooper makes his debut at the Mainfanken Theatre Würzburg with ALBERT GREGOR in Janacek's ' The Makropulos Case' and AEGISTH in Richard Strauss' 'Elektra'.

In spring 2023 he had his role debuts as the young and the old SIEGFRIED in Wagner's operas 'Siegfried' and 'Götterdämmerung' in the Bendigo-Ring-Cycle with the Melbourne Opera.

Since the beginning of the season 2022/23 Brad Cooper already has performed AGAMEMNON in Krenek's 'Life of Orest' in a Magdalena Fuchsberger production at the Münster Theatre. He has been re-engaged at this very theatre as SIEGMUND in Richard Wagner's 'Walküre' at the beginning of the season 2023/24.

In 2021 he debuted as FLORESTAN in Beethoven's Leonore - Fidelio's original version - at the Kammeroper Schloß Rheinsberg under the musical direction of Peter Gülke.
After the COVID19 break he succeeded as RAOUL DE ST. BRIOCHE in Lehár's 'Die lustige Witwe' in a Opera Australia production at the Sydney Opera House. Besides, he enjoyed great success with the tenor part in Haendel's Messiah at the St. Andrews Cathedral Sydney.

2020 Brad dived into the world of Wagner, preparing the title role of LOHENGRIN with Siegfried Jerusalem for the Opera Australia and the SAILOR & SHEPHERD in TRISTAN UND ISOLDE for the Opera Queensland. These engagements were all ultimately canceled because of the COVID 19 pandemic.

Brad's operatic career has seen him tour throughout China as RADAMES in 'Aida', perform TAMINO in Mozart's 'Die Zauberflöte' at the Cologne Opera, the English Touring Opera and the Opera Australia. He was BELMONTE in 'Die Entführung aus dem Serail' at the Cologne Opera, sang the title part in ALBERT HERRING at the Opera Australia, the CONTE ALMAVIVA in Rossini's 'Il Barbiere di Siviglia' at the Opera Holland Park in London, DON ALONSE in Grétry's 'L'amant jaloux' at the Opera Comique Paris, DAVEY in Jonathan Dove's 'Siren Song and EDGAR AUBRY in Marschner's 'Der Vampyr' at the Grachtenfestival Amsterdam, EMILIO in Carlo Pedrotti's 'Tutti in Maschera' at the Wexford Festival and CLEM in Misha Hamel's 'Snow White' at the Nederlandse Reisopera Enschede.

Brad studied with Maree Ryan at the Sydney Conservatorium of Music, with Marilyn Horne at Music Academy of the West, California and at the National Opera Studio in London.

In concert Brad has performed JONATHAN in Handel's Saul & Beethoven's 'Ode to Joy' for Philharmonia Choirs at the Sydney Opera House, Britten's St Nicolas at the Newcastle Music Festival, Handel's Messiah at the Sydney Town Hall, the title role in Haydn's L'ORFEO under the baton of Richard Bonynge, and in Gala Concert with Anna Netrebko in Moscow 2009.
REVIEWS
Theater Münster – Leben des Orest – AGAMEMNON
In Münster due to his following this instruction, tenor Brad Cooper's interpretation is of overwhelming authenticity...
Frankfurter Allgemeinefaz.net
All the same there are plenty of inspiring encounters, such as Brad Cooper with his concise tenor heights as Agamemnon,...
Westfälische Nachrichtenwn.de
Opera Australia – Albert Hering - ALBERT HERRING
The cast are, without exception, on excellent vocal form, and several can be singled out, but the laurels on opening night were most definitely won by Brad Cooper in the title role. Albert is a tricky part, an avowed 'simple soul', it's important to understand what that means in a more sensitive age. Given his adeptness at maths and sharpness of mind, nowadays we would probably have him down as a mild case of Aspergers. Cooper is totally convincing – both as a young man and as one coming to terms with the complex and frustrating sexual side of his character in an entirely closed society. The relationship with his mother and his burgeoning feelings for his best friend's girl are delightfully explored. He captures better than anyone I've seen previously in the role the sense of Albert as outsider – his first monologue relating him firmly to characters like Grimes and Paul Bunyan's Johnny Inkslinger. He also proves vocally ideal, exhibiting a perfect 'light' Britten tenor and bearing comparison with the likes of Bostridge, Padmore and Gilchrist. He is equally capable of a hushed pianissimo and a ringing forte and every word is clean and audible. His drunk scene was exemplary, pacier than is sometimes the case, and genuinely touching. A most auspicious debut.
Tait Memorial Trusttaitmemorialtrust.org
Sydney – Orfeo ed Euridice - ORFEO
…tenor Brad Cooper was simply superb in the role of Orfeo, singing with a depth of passion. The role is constant and demanding, and his vocal interpretation was consistently impressive.
classik ONclassikon.com
ON STAGE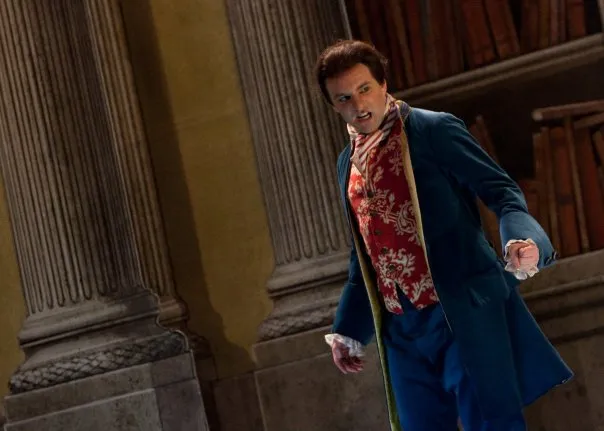 Opéra Comique Paris - L'amant jaloux - DON ALONSE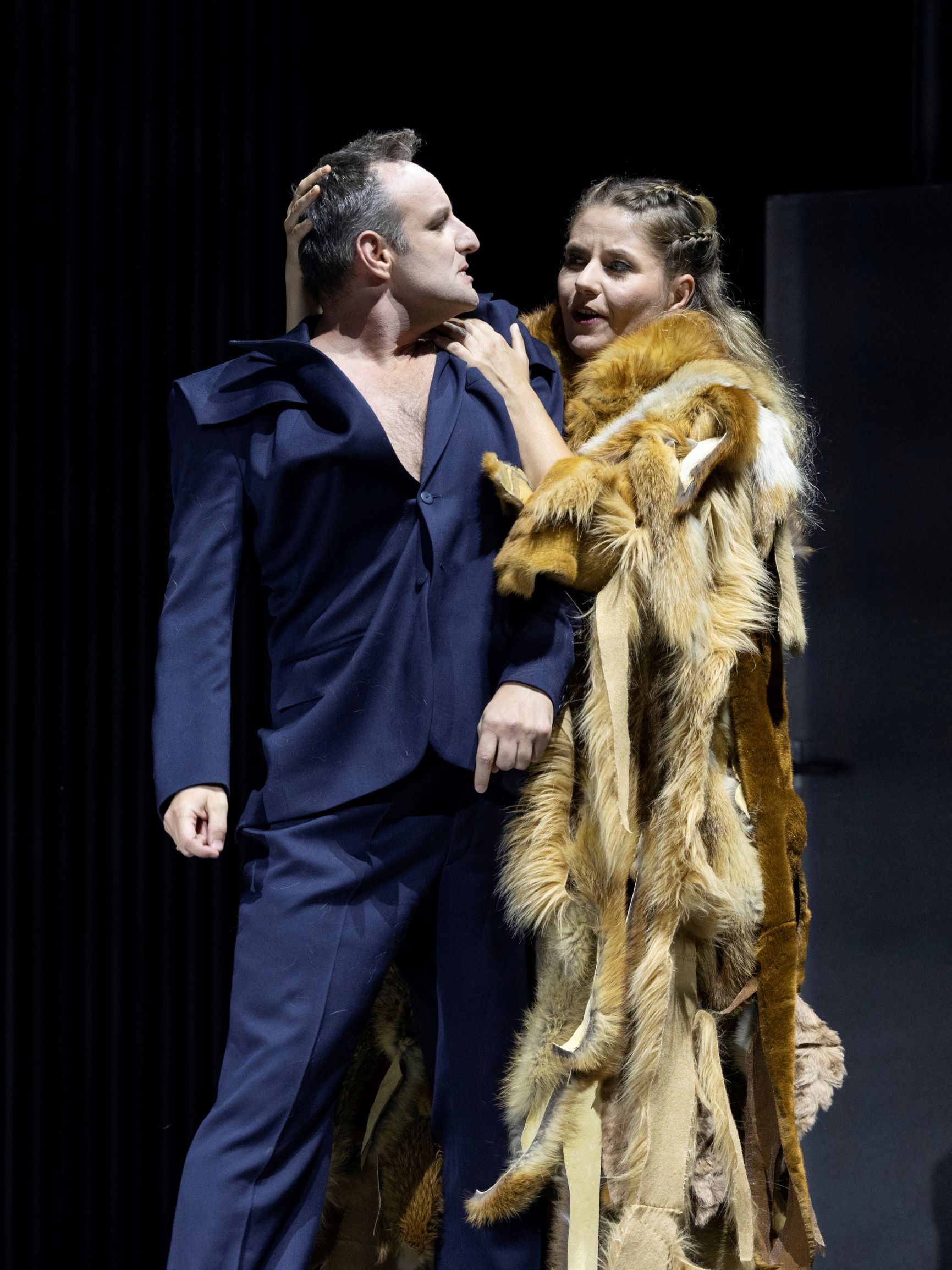 Theater Münster – Leben des Orest – AGAMEMNON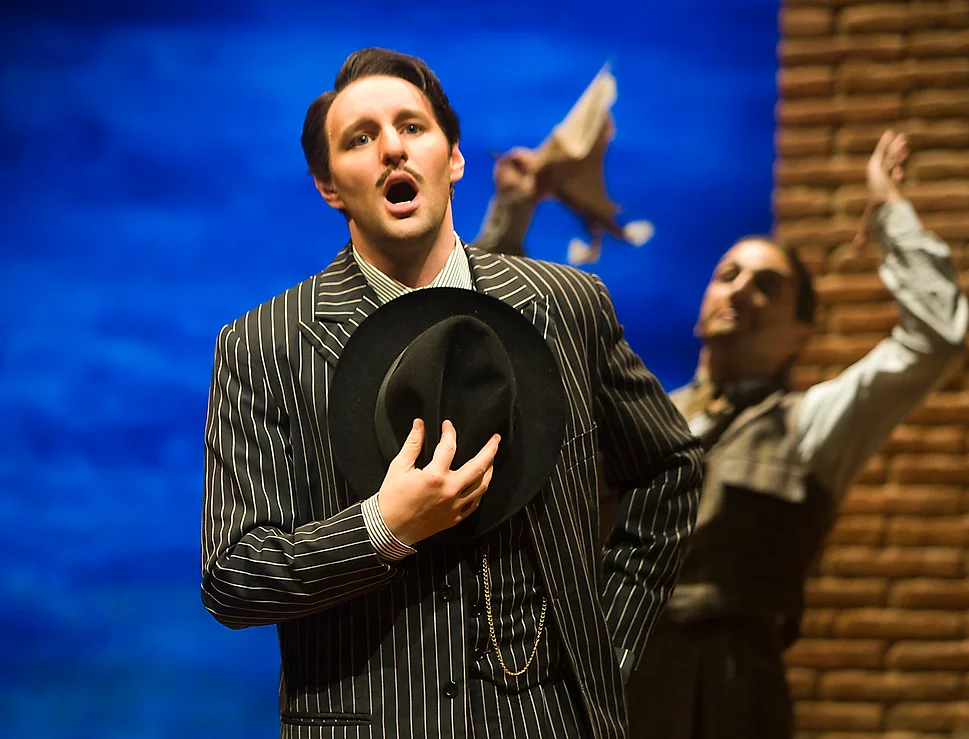 Opera Festival – Tutti in maschera - EMILIO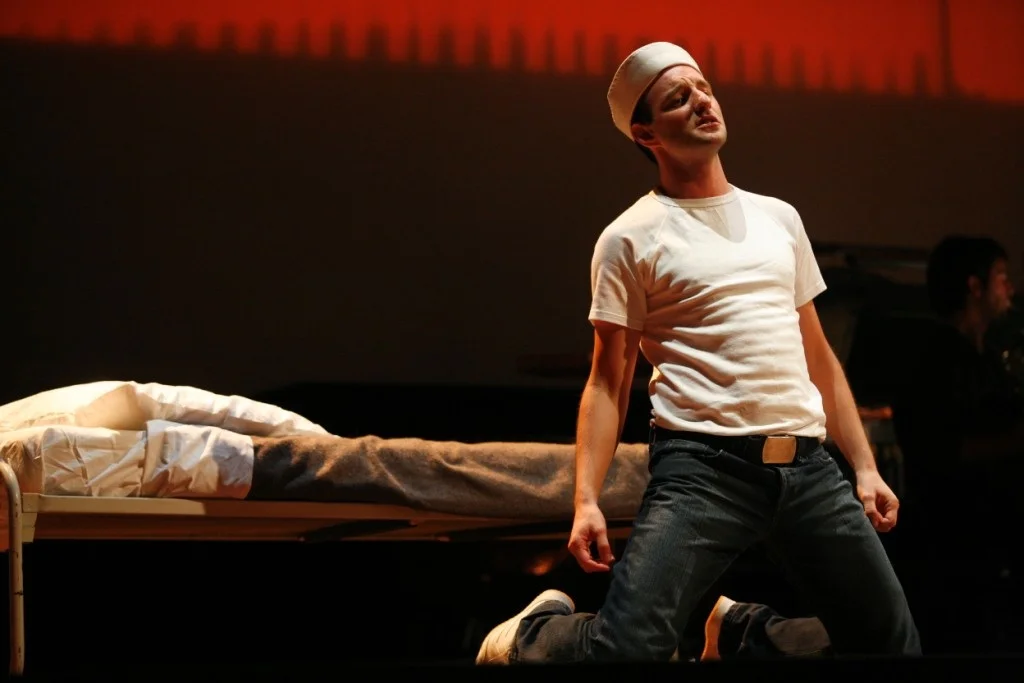 Grachtenfestival Amsterdam - Siren Song - DAVEY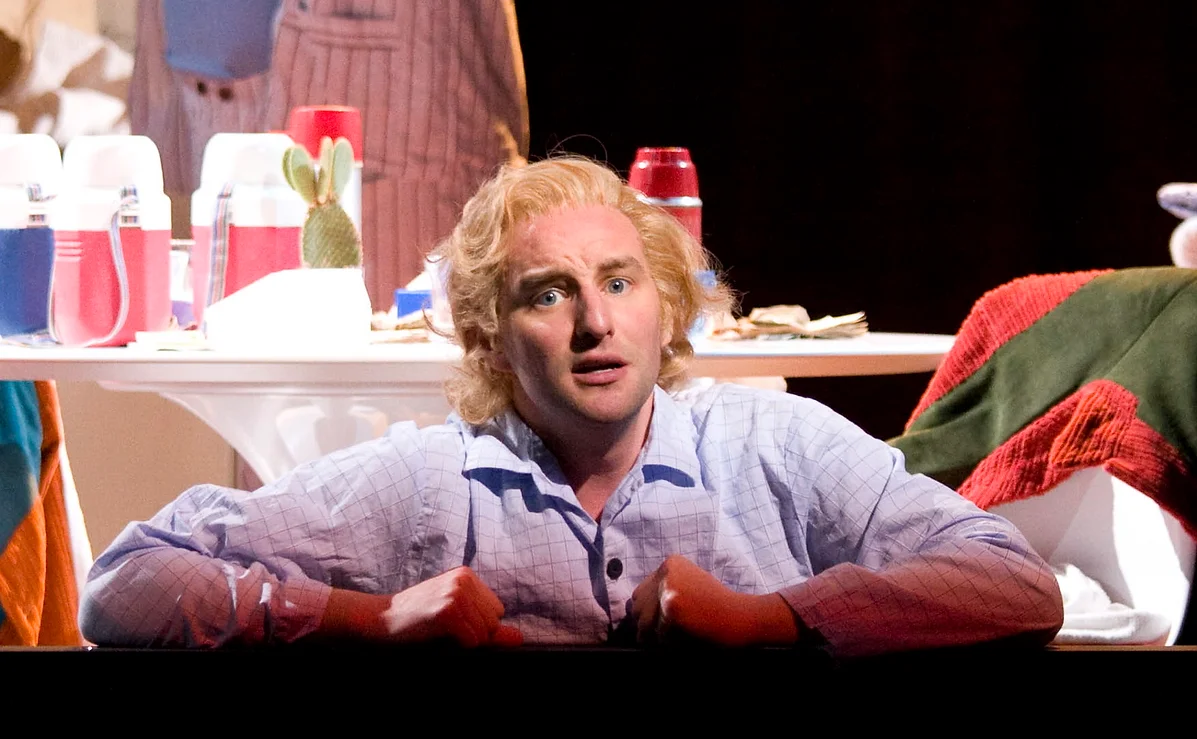 Nederlandse Reisopera Enschede – Snow White - CLEM