BIOGRAPHY

An international sought-after soprano for the baroque and classical repertoire, Francesca Lombardi Mazzulli appears at the stages of Maggio Fiorentino, San Carlo di Napoli, Bonn, Teatro Real, Montpellier, Tokyo, Seoul, Giessen, Hannover or Bremen, and collaborates with some of the most prestigious baroque ensembles, such as the Accademia Bizantina (O. Dantone), the Baroque Ensemble of Limoges (C. Coin), I Solisti Veneti (A. Marcon), the Bach Consort, Europa Galante (F. Biondi), La Venexiana (C. Cavina), Complesso Barocco (A. Curtis), Les Talens Lyriques (Ch. Rousset), l'Arte del Mondo (W. Ehrhardt), the Cappella Neapolitana (T. Florio) Le Musiche Nove (C. Osele,) Montis Regalis under the baton of A. De Marchi, and many others.

Her recent engagements include her debut at the Vienna Konzerthaus under the baton of Fabio Biondi, in Handel's Lucio Silla, in the Vienna Festival Resonances, as well as at the Enescu Festival in Romania. Francesca also portrayed OBERTO in Alcina at the Teatro Real in Madrid, where she was reengaged for DEIDAMIA in Achille in Sciro. She sang CLEOPATRA in Händel's Giulio Cesare at the Bonn Opera and ALMIRENA in Handel's Rinaldo in Tokyo under the baton of Ryo Terakado. At the Maggio Fiorentino Francesca was AMORE in L'incoronazione di Poppea, conducting Alan Curtis and directing Pier Luigi Pizzi. Moreover, she was ARSINOE in La Dori at the Innsbruck Festival Weeks. Furthermore, she appeared under Michael Hofstetter as LEONORA in her first Verdi opera Oberto at the Giessen Opera (recorded by Ohems), where she also portrayed the title role of Händel's Agrippina, VITELLIA in "La Clemenza di Tito", FIORDILIGI or CONTESSA in "Le nozze di Figaro".

Other highlights in her career include her debut in 2013 at the Vienna Music Association with Hasse's Marc'Antonio e Cleopatra (under the baton of C. Osele and recorded by Deutsche Harmonia Mundi), the leading roles in La Rosinda (in Potsdam, Bayreuth and Vantaa), Cavalli's Artemisia (in Hannover and Montpellier), both recorded by Ludi Musici and Glossa or Cavalli's Veremonda as ZELEMINA alongside Vivica Genaux at the Spoleto Festival in Charleston (USA) in 2015. Also great successes were her GIUNONE in Cavali's La Calisto at the Innsbruck Festival Weeks, Sarro's Achille in Sciro at the Teatro San Carlo in Naples (autumn 2016 to celebrate the theatre's anniversary), as well as ARSINOE in Cesti's La Dori and ISMENE in Gluck's Antigone at the International Gluck Festival Nuremberg, Further projects took the Italian soprano to the Styriarte Festival in Graz, the Schleswig-Holstein Festival in Hamburg, the Concertgebow in Amsterdam, the Handel Festival in Halle, the Festival Resonances in Vienna, the Festival Barocco in Rome, the Festival Beaune or the Festival Viotti, among many others.

Further international engagements led to her debuts in New Zeeland (Handel's Messiah) and at the National Opera Seoul South Korea as ERSILIA in Vivaldi's Orlando Finto Pazzo or to sing at the Buthan Opera and in Texas.

Future performances include DEIDAMIA in L'Achille in Sciro by Corselli conducted by I. Bolton at the Teatro Real in Madrid, The Creation by Haydn to the Teatro Comunale in Bologna, ALCINA in L'Isola di Alcina by Gazzaniga at the Schwetzingen Festival (recording by Deutsche Harmonia Mundi), the title role ALCESTE in Gluck's opera of the same name at the Gluck Festival, or as soloist at the Handel Festival in Halle.

Her vast discography includes, in addition to the projects already performed, numerous other recordings, including "La Conversione di Maddalena" by Bononcini (2020), "Clorinda e Tancredi"(2018), Jerusalem (2018), Sacred Music in Lombardia (2017), Il ritorno di Ulisse in patria (2011), Artemisia(2010), all for the record company Glossa. For Berlin Classics she recorded Momenti d'amore (2014) and Trialogue (2012), for Oehms Classics she recorded Verdi's 'Oberto', Ballo turco (2015) and Carnival Oriental (2016). For Deutsche Harmonia Mundi, she recorded Salieri's operas as well as Hasse's 'Marc'Antonio e Cleoptra' together with Vivica Genaux (2012), and in 2014 Bertoni's 'Orfeo' for the Italian label Fra Bernardo.

Francesca Lombardi Mazzulli completed her studies at the Conservatorio G. Verdi in Milan with distinction and graduated at the Conservatorio G. Frescobaldi in Ferrara under the direction of Mirella Freni. She continued her studies with Luciano Pavarotti, A. Molinari and Sonia Prina. Among her numerous prizes and awards are the finalist prize at the Handel Singing Competition in London, second prize at the Pietà dei Turchini Competition in Naples, Accademia Rossiniana 2011 and the Critics' Prize at the Varazdin Early Music Festival in Croatia.
REVIEWS
Enesco Music Festival – Silla - CELIA
Especially worth mentioning is the Italian soprano Francesca Lombardi Mazzulli, who succeeded 2 weeks earlier at the Innsbruck Festival. Once again she impressed by her wonderful timbre. Her vocalizing is not only quick, it is also constantly melodious and agreeable to hear.  
Opera Online
www.opera-online.de
Intoned with great purity by soprano Francesca Lombardi Mazzulli. 
Bachtrack
www.bachtrack.com
Innsbrücker Festwochen der Alten Musik – La Dori - ARSINOE
Likewise impressive was the performance of the Italian soprano Francesca Lombardi Mazzulli as Doris' sister Arsinoe. She stands out by her expressive singing and her strong stage presence.
Online Merker | Aug 27 2019
With her brilliant soprano voice Francesca Lombardi Mazzulli portrays Doris' younger sister Arsinoa. 
Online Musik Magazin | Aug 25 2019
Weilburger Schlosskonzerte - l´arte del mondo & Pera Ensemble
The Italian Francesca Lombardi Mazzulli does not only have an impressive voice, but also the requirable acting talent, to allow the audience an intense participation in her singing.
Weilburger Tagblatt - Juli 29 2019
Margravian Opera Bayreuth – Antigono - ISMENE
FrancescaLombardi Mazzulli, apupil of Mirella Freni, was the king's daughter Ismene, who tried to mediate between the hostile parties. Her expressively youthful-dramatic soprano voice, which is also capable of smooth lyricisms, didn't show any sign of spinto pungency and was a perfect counterpart to Anna Kasyan.  
Onlinemerker - Juli 7 2019
Mozartfest Würzburg – Son Giovanni – DONNA ELVIRA
Mazzulli presented the strongest performance on stage. She portrayed Donna Elvira as a furiously enraged ex, bunding her dramatic qualities by her voice. She sang her "Mi tradi quell'alma ingrata" with light and smooth coloraturas.
Bachtrack
www.bachtrack.com
Stadttheater Giessen – Le Nozze di Figaro - CONTESSA 
Francesca Lombardi Mazzulli as the duchess touches all the cords of noble desperation. Yet she also finds pleasure in the comedian game of confusion.
Der Neue Merker, Januar 2019
Vivaldi - Winter in Schwetzingen – La Verità in Cimento - ROSANE 
Be sure to keep in mind Francesca Lombardi Mazzulli, who made a strong impression as a agile and expressive Rosane. Each one of her VIVALDIs tunes op , from the sweet "Solo quella guancia bella" to the melodious "Amato ben tu sei la mia speranza" and the exciting and coloratura-filled "Con cento, e cento baci."
OperaLounge - Januar 02 2019
With brilliant soprano voice and splendid high notes Francesca Lombardi-Mazzulli sings the part of Rosane, who is desired by both men.
Online Musik Magazin, Nov 30 2018
SZENENFOTOS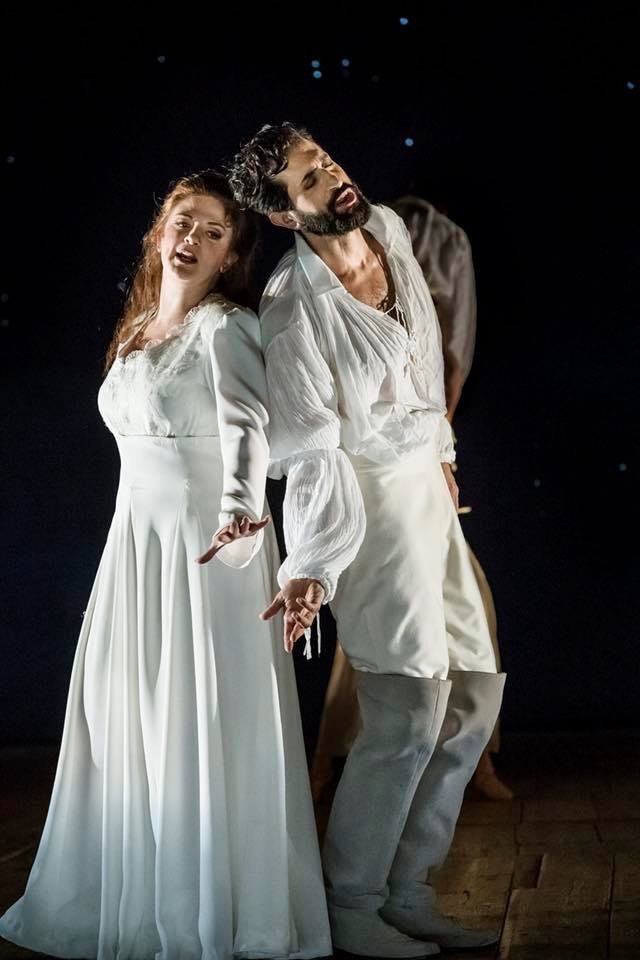 Drottningholm Slottheater Stockholm – Syskonen y Mantua - EUROPA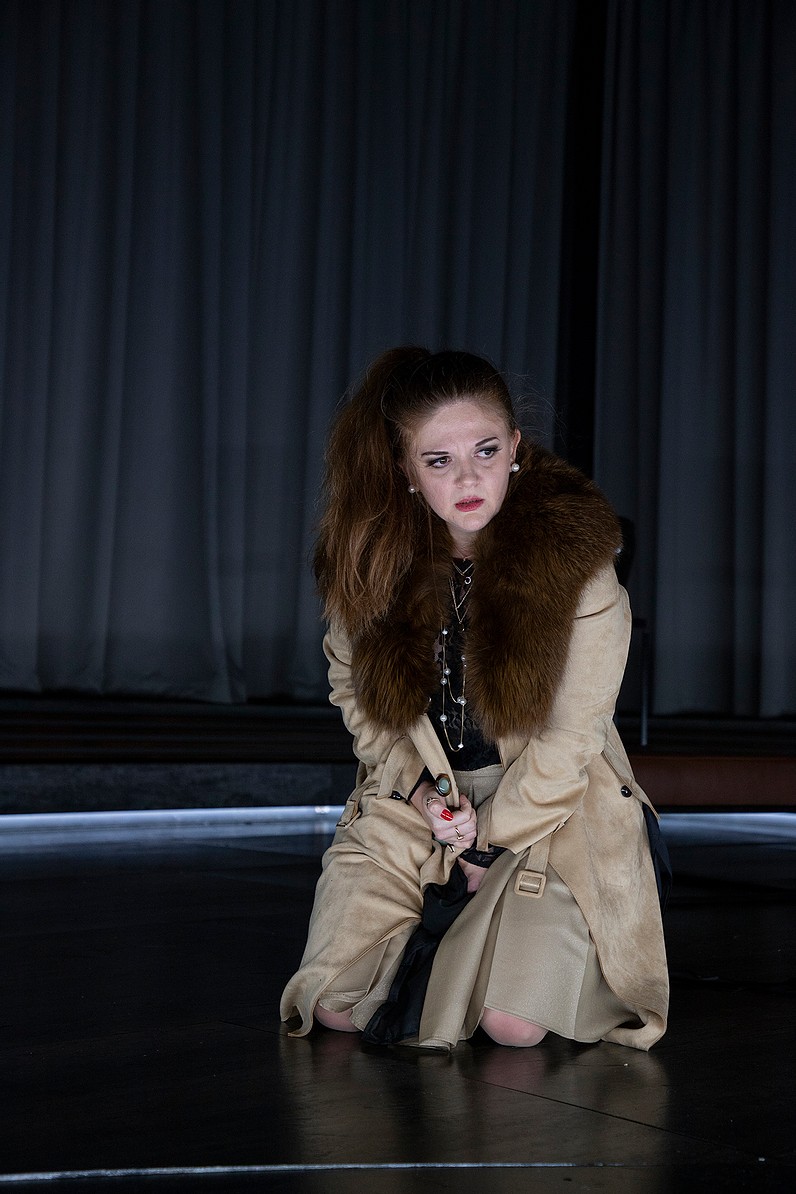 Theater Schwetzingen – La verità in cimento - ROSANE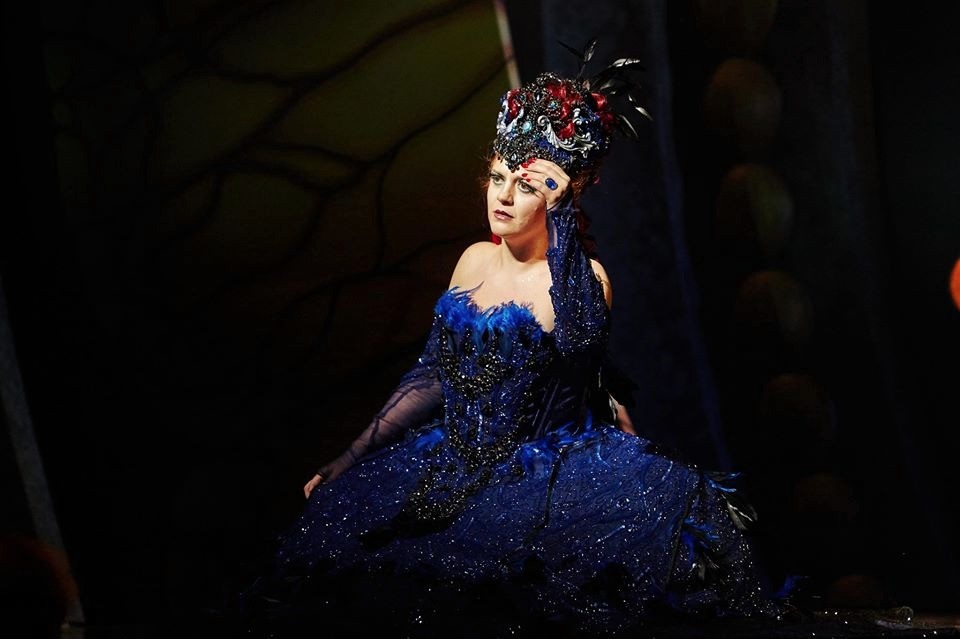 National Opera Seoul – Orlando finto pazzo - ERSILLA