BIOGRAPHY

One of Géraldine Chauvet's most successful roles is CARMEN. Recently she enjoyed great successes in this very role at the Washington National Opera, in Edmonton and New Orleans. Her very personal interpretation of the role repeatedly brought her standing ovations and was hailed both by the audience and the press alike. The artist thrilled as CARMEN in the Arena di Verona in a Franco Zeffirelli production under the musical direction of Plácido Domingo – in 2019 she performs this very role once again at this renowned theatre - , in Ravenna, Pamplona, Modena, at the Teatro San Carlo di Napoli and in a gala performance in Tokyo together with Plácido Domingo as Don José. A recording of this last performance was released on DVD.

Moreover, international engagements lately brought her as FENENA to the National Opera Washington, as DALILA together with José Cura to Seoul, to Massy as MÈRE MARIE in Poulenc's 'Les dialogues des Carmelites' and as ADRIANO in Wagner's 'Rienzi' under Eve Queler to the Carnegie Hall. This very role she also performed at the Théâtre du Capitole de Toulouse under Pinchas Steinberg, before she made her acclaimed debut at the Metropolitan Opera New York in SESTO. She sang DONNA ELVIRA and CHARLOTTE in the Arena in Avenches. This was followed by the portrayal of MÈRE MARIE in Bordeaux, KOSTELNICKA in 'Jenufa' in Avignon and FENENA in a reengagement at the Arena di Verona. In this last role, she canalso be seen here in 2018.

The mezzo soprano also participated in the 'Gran Gala' of the Arena di Verona on the occasion of the opening of the 2010 festival season. A recording of this performance was transmitted live on the Italian TV station RAI UNO. The discography of the French-born artist includes a CD recording of Otello and of Don Giovanni (both released at Naxos)

Géraldine Chauvet started her musical formation with studies in musical science at the University of Tours. In parallel, she took singing lessons with Sophie Hervé. Subsequently, she graduated with a degree in singing at the Music Conservatory of Metz. She completed her musical formation with singing lessons with Grace Bumbry.

Since 2013 the singer was a.o. reengaged as OCTAVIAN at the Metropolitan Opera, she sang ROSINA at the Teatro San Carlo di Napoli, at the Royal Opera House Muscat (Oman) and in in Bejing. Géraldine was as well GERTRUDE in 'Hamlet' in Avignon, MARGUERITE in 'La Damnation de Faust' in Bordeaux, CARMEN at the Festival in Athens, sang gala concerts at the Berlin concert House and in the Spanish concert Hall in Prague. She also performed Mahler's Resurrection Symphony with Fabio Luisi in Genova and sang LAURA in 'La Gioconda' in Santiago de Chile.

Lately, she was acclaimed in the Opera House of Malmö again as LAURA, MARGUERITE in 'La Damnation de Faust' in Santiago de Chile, CARMEN at the Göteborg Opera House and ISOLETTA In 'La Straniera' at the Nederlandse Opera Amsterdam. Moreover she was GIULIETTA in Les Contes d'Hoffmann at the Festival de Sanxay and NICLAUSSE at the Metropolitan Opera, to where she will return as SESTO. Géraldine also made her debut at the Opéra National du Rhin, Strasbourg, as SANTUZZA .

In 2019 she will appear a.o. as DONNA ELVIRA in Innsbruck and she sings for the first time FENENA in a new production 'Nabucco' at the Hamburg State Opera.
REVIEWS
Metropolitan Opera New York - La Clemenza di Tito - SESTO
"The Metropolitan Opera's final performance this season of Mozart's last opera, "La Clemenza di Tito," was notable for the unexpected company debut of mezzo-soprano Geraldine Chauvet. The French singer took over Monday night as Sesto... With a winning smile and agile range, she made a strong impression in her first-act aria, "Parto, parto," In addition to shimmering singing, her strong-yet-vulnerable manner contributed to a well-rounded portrayal. The crowd responded with strong applause. "
Huffington Post
Avery Fisher Hall New York - Rienzi - ADRIANO
"The mezzo-soprano Géraldine Chauvet won an enormous ovation for her performance in the pants role of Adriano, who is in love with Irene. Mrs Chauvet's rich, dark mezzo-soprano voice was singing of throbbing expressivity and style! She sings the demanding Adriano's Aria "Gerechter Gott" in the original key and without cut!"
New York Times
New Orleans Opera - CARMEN
"In the hands of French mezzo-sopranoGeraldine Chauvet, the fiery cigarette factory girl of Bizet's opera is the one your mother warned you about. In the title role of the New Orleans Opera Association's season-opener, Chauvet is one of the most bewitching Carmens I've ever seen."
The Times-Picayune, Theodore P. Mahne
NOLA
"From her bold opening entrance to her fateful end, Chauvet embodied the role making her distinctly an anti-heroine. Chauvet's Carmen is far too fearless to be concerned with redemption. Even when her passion for Don Jose reaches its depths, we're always aware she's watching out for herself."
The Times-Picayune, Theodore P. Mahne
NOLA
"That boldness of character certainly was expressed vocally. With a richly warm mezzo, her set pieces, such as the "Habanera" and "Seguidilla," were high points of the night. Indeed, the caliber of singing throughout the performance was exceedingly strong."
The Times-Picayune, Theodore P. Mahne
NOLA
ON STAGE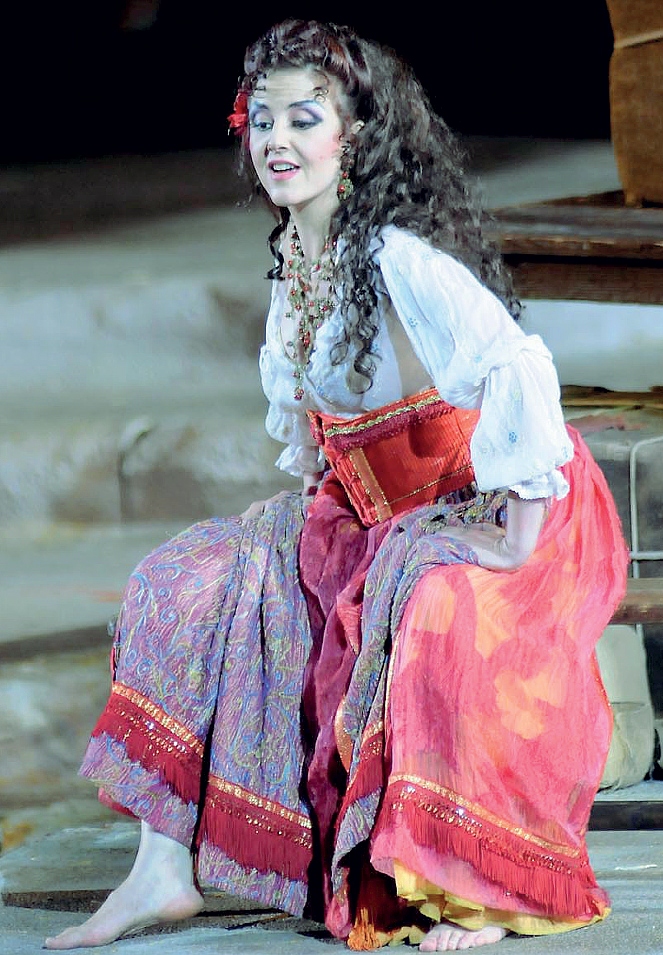 Arena di Verona - CARMEN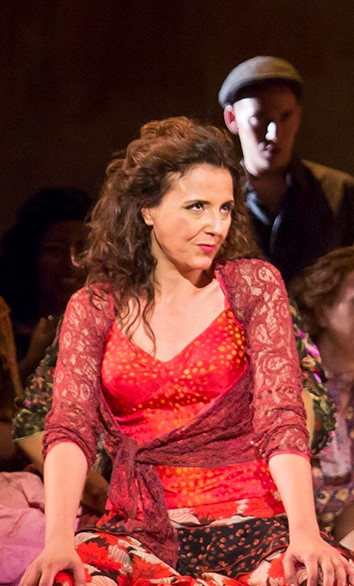 Washington National Opera - CARMEN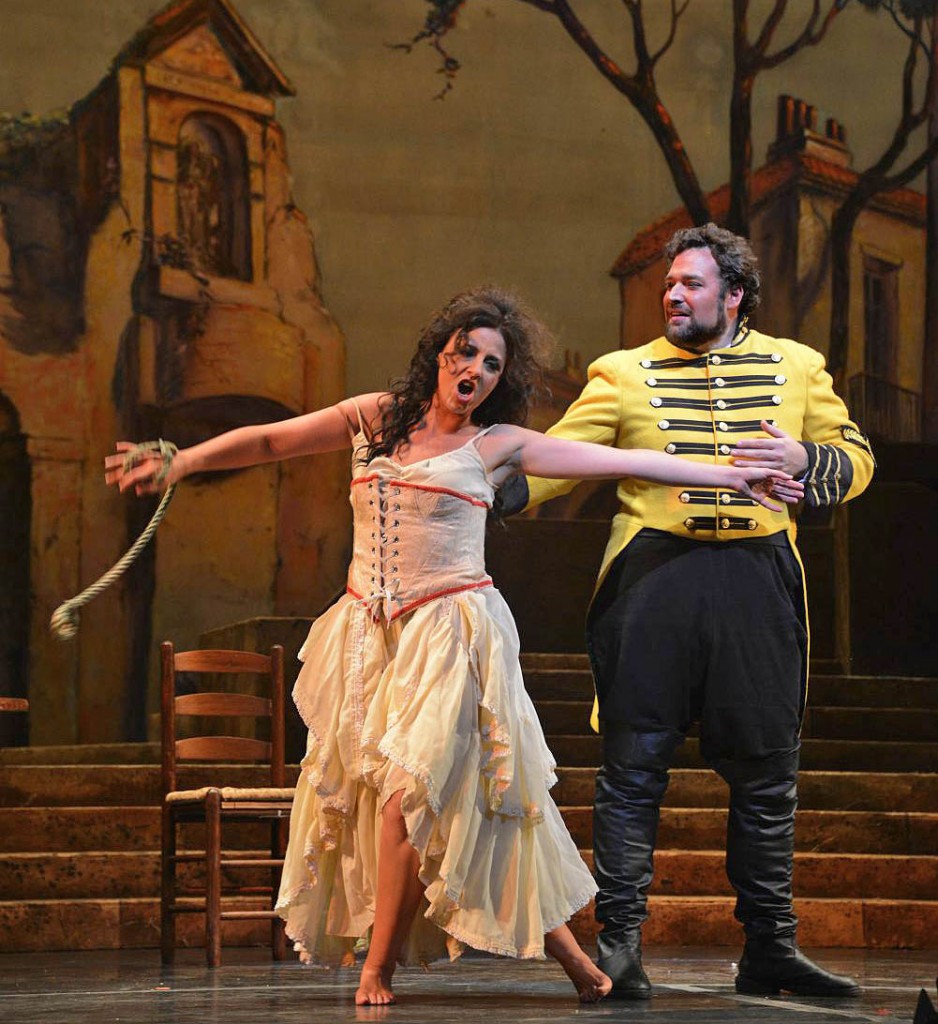 New Orleans Opera - CARMEN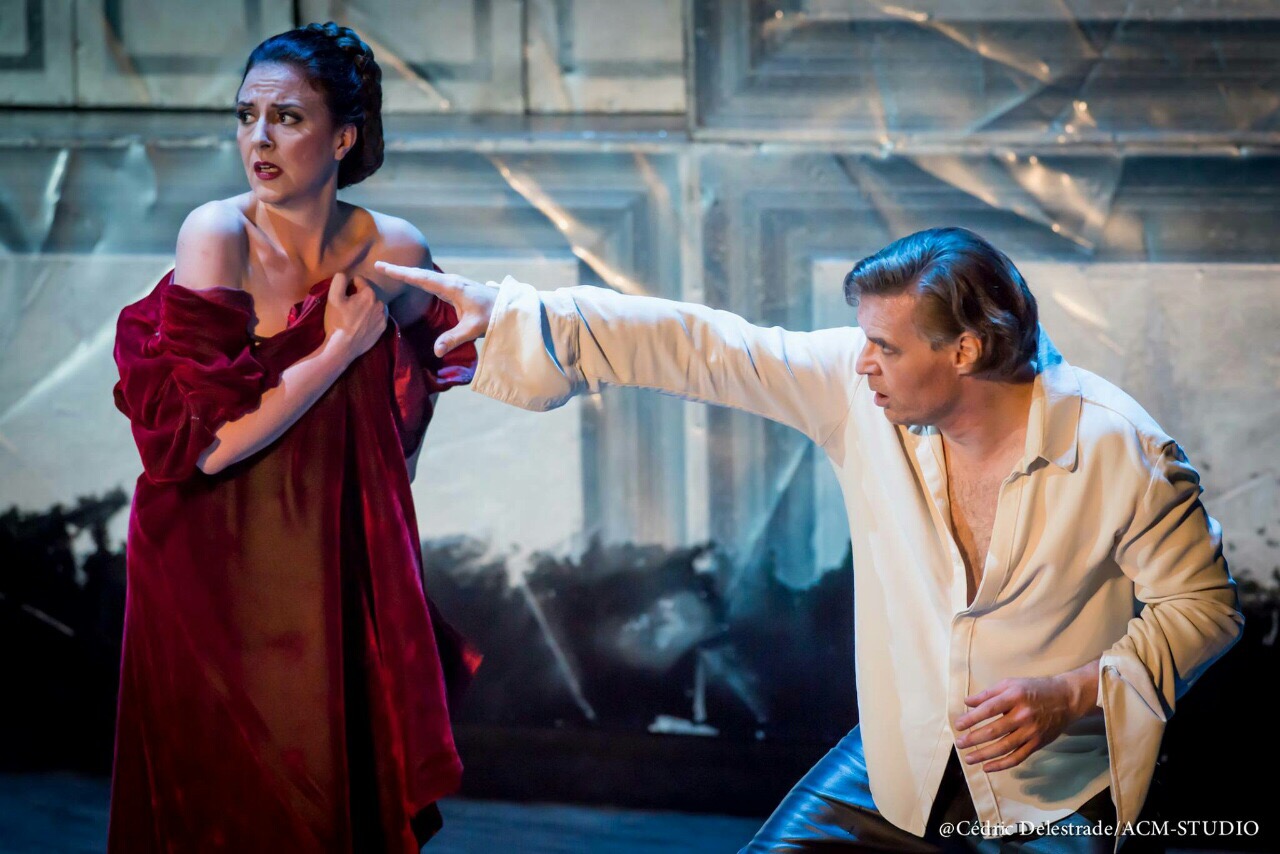 Opéra d'Avignon - Hamled - GERTRUDE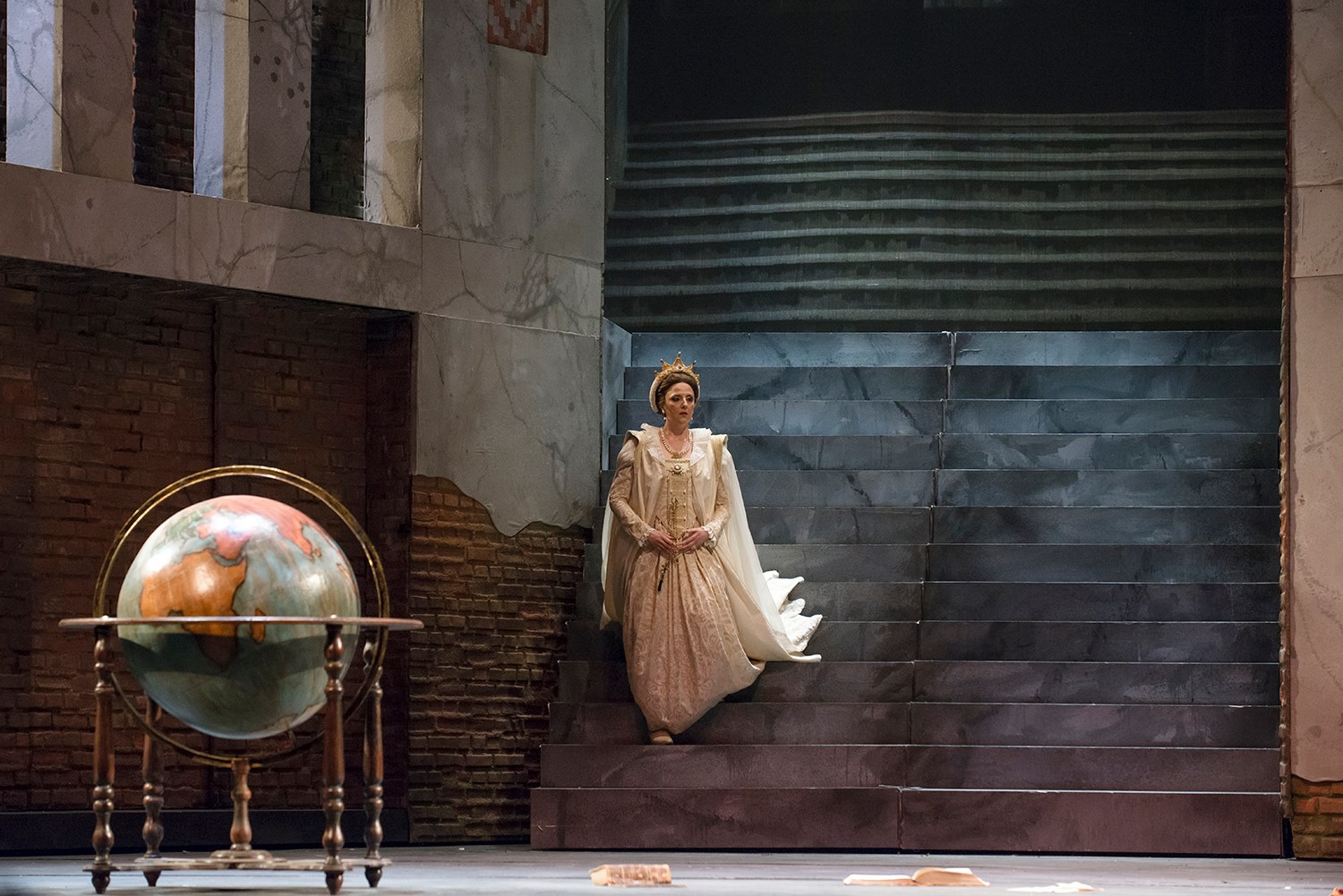 Santiago de Chile - La Gioconda - LAURA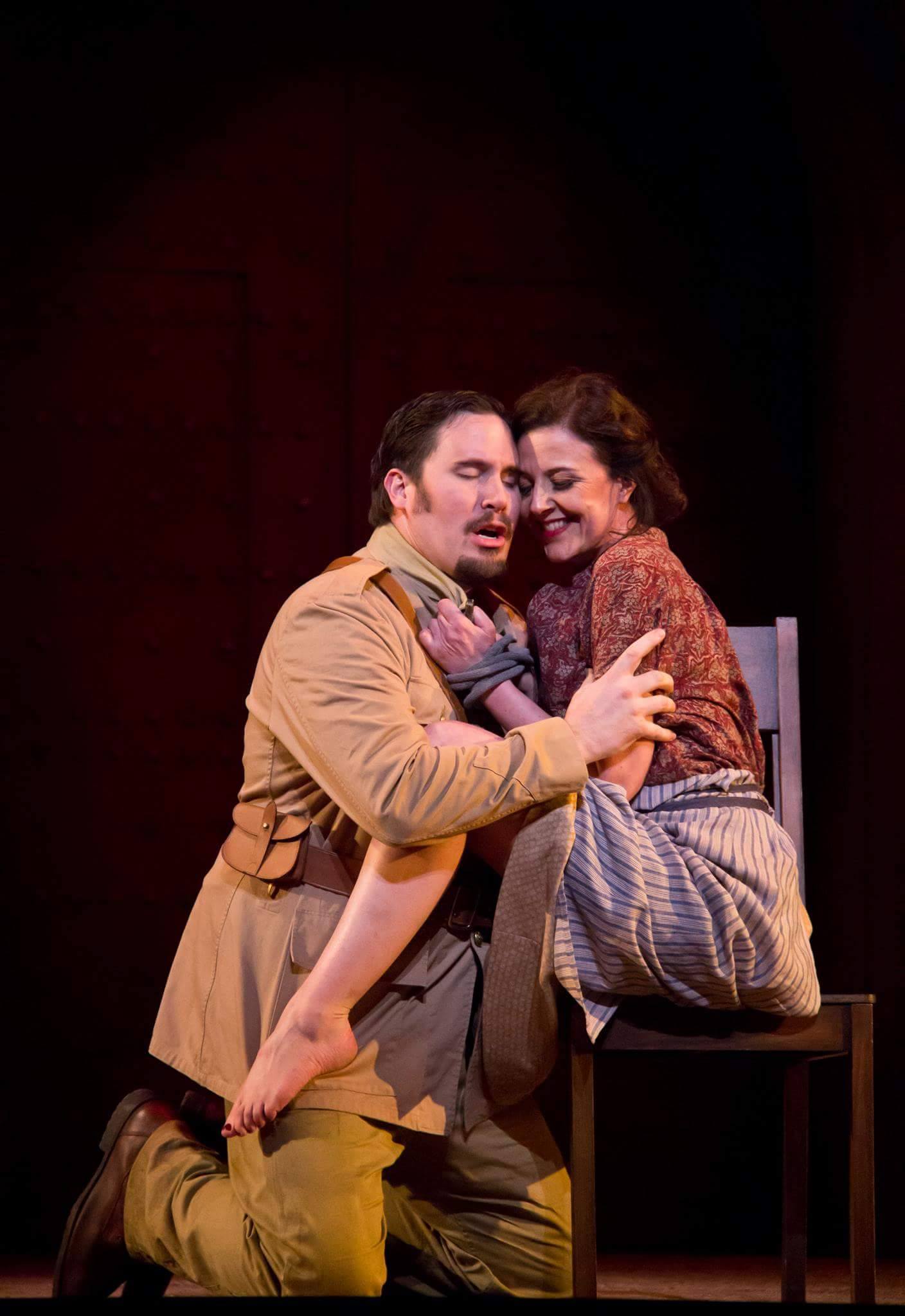 Edmonton Opera - CARMEN